You are here
Support and protect your feet at work with the Crocs @ Work Collection
Support and protect your feet at work with the Crocs @ Work Collection
During a time when safety and comfort surpass all parameters, Crocs @ Work (C@W) shoes for men and women are designed keeping comfort, style, and functionality in mind. The Crocs @ Work collection is testified, certified and proven to have all the iconic comfort of Crocs.
Built for your job with the soothing proprietary Croslite material, the footwear is light in weight, has the famous Crocs cushion and provides the much-needed comfort even for the longest hours at work. It helps to keep you comfortable and on your feet all day long, even on slippery surfaces.
Odour resistant for messy situations, the footwear can be easily cleaned with minimal use of water and soap. Additionally, this footwear, from work clogs to flats, has the Crocs Lock™ tread that meets industry standards for slip resistance, making it perfect to weather the toughest of shifts for food service, hospitality, health care professionals, and more.
Crocs has a wide selection of comfortable slip resistant shoes that will meet your needs on the job and provide you with the iconic Crocs comfort.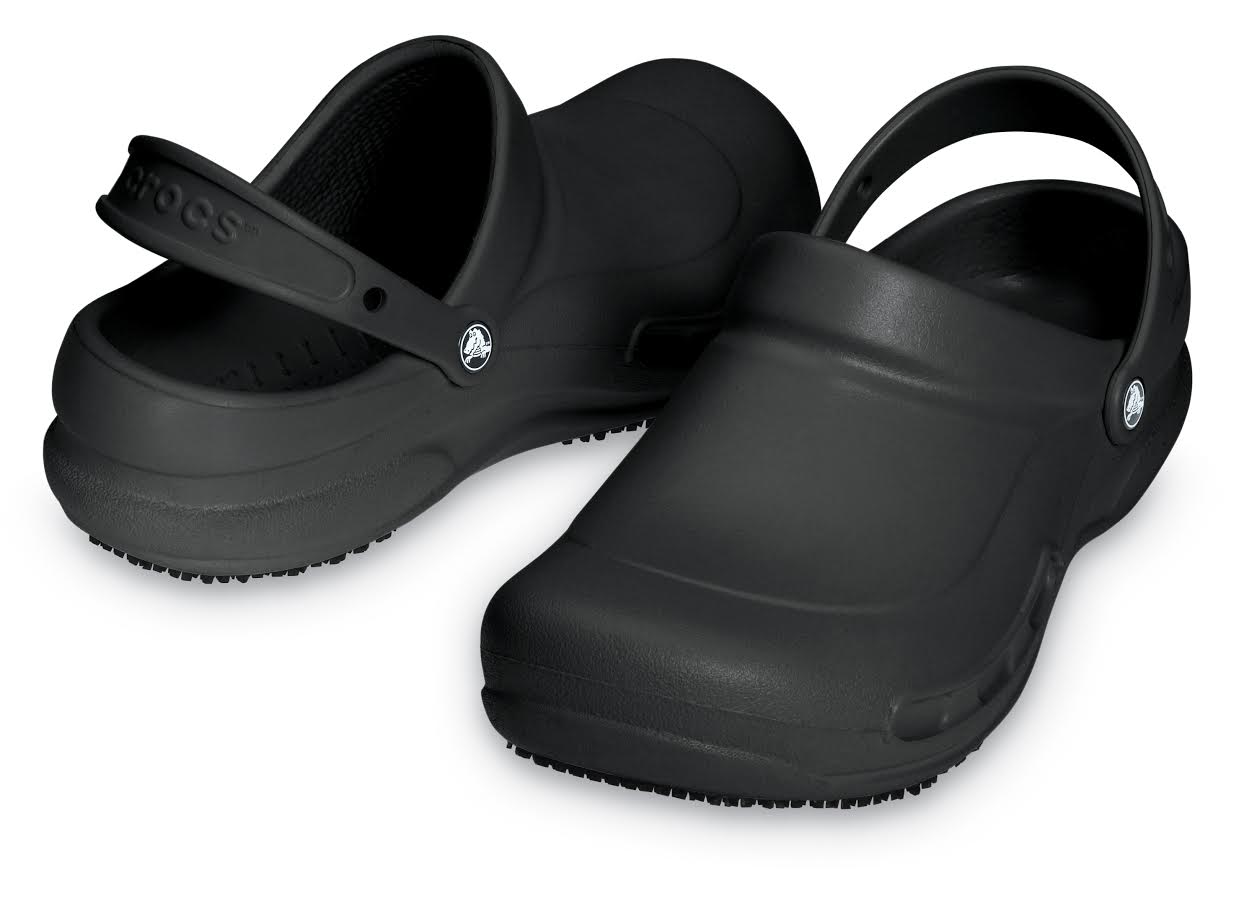 About Crocs, Inc.
Crocs, Inc. (Nasdaq: CROX) is a world leader in innovative casual footwear for women, men and children, combining comfort and style with a value that consumers know and love. Every pair of shoes within Crocs' collection contains Croslite™ material, a proprietary, molded footwear technology, delivering extraordinary comfort with each step.
In 2019, Crocs declares that expressing yourself and being comfortable are not mutually exclusive. To learn more about Crocs or our global Come As You Are™ campaign, please visit www.shopcrocs.in or follow @CrocsIndia on facebook, Instagram and Twitter.