You are here
Shampoos that would keep your mane healthy by Kiehl's India
Shampoos that would keep your mane healthy by Kiehl's India
The mane is one of the crowning glories and to groom it in the best way possible it is essential to cleanse it in the correct way. Kiehl's has a selected range of ingredients that would be a definite go to for styling your hair right for every day of the week.
Smoothing Oil-Infused Shampoo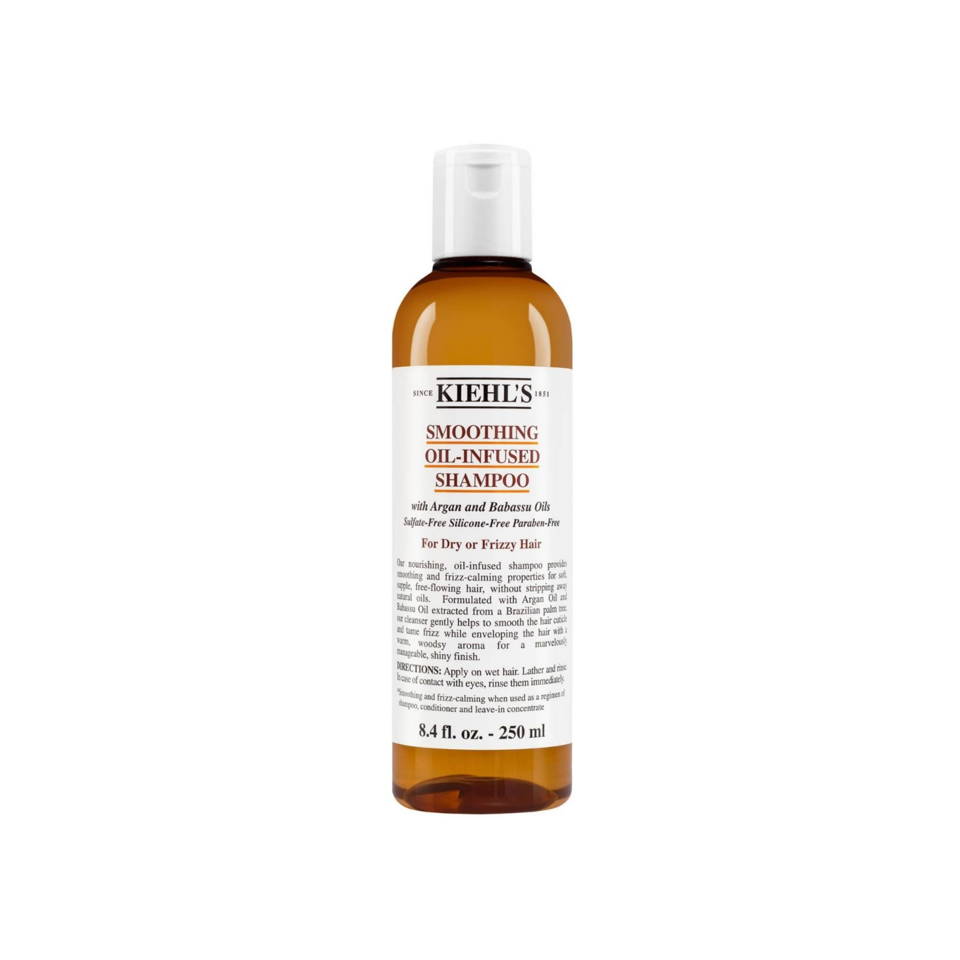 Product Details: Smooth and nourish dry and frizzy hair with Kiehl's shampoo with Argan Oil and Babassu Oil. With a rich gel texture, this oil-infused formula helps cleanse hair and smooth frizz for manageable, supple, shiny hair. Nurture and cleanse while enveloping hair in a warm, woodsy aroma with our smoothing shampoo for frizzy hair. It gently cleanses without stripping hair of natural oils and helps smooth the hair cuticle and tame frizz for supple, shiny hair. This shampoo has been formulated with Argan Oil and Babassu Oil extracted from a Brazilian palm tree. It calms frizz and smooth hair when used as a regimen with our smoothing conditioner and leave-in treatment for frizzy hair. It is suitable for dry or frizzy hair as it smoothens and has a frizz-calming effect when used as a regimen of shampoo, conditioner and leave-in concentrate.
Product Link: https://kiehls.in/smoothing-oil-infused-shampoo.html
Product Price: Rs. 2,100
Amino Acid Shampoo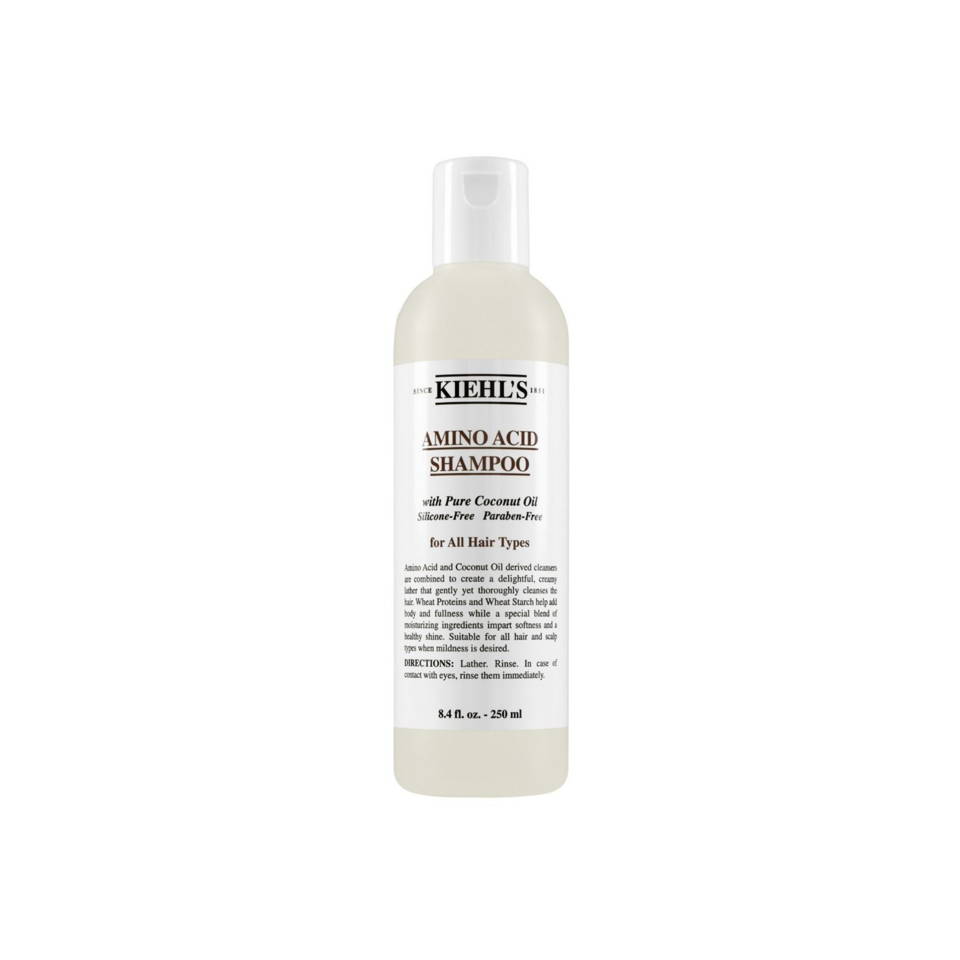 Efficiently cleanse your hair with our mild shampoo that softens and smoothens them. This gentle shampoo is enriched with Coconut Oil and Amino Acids, effectively leaving them with a fuller and shinier appearance.
Product Link: https://kiehls.in/amino-acid-shampoo.html
Product Price: Rs. 1,800
Rice And Wheat Volumizing Shampoo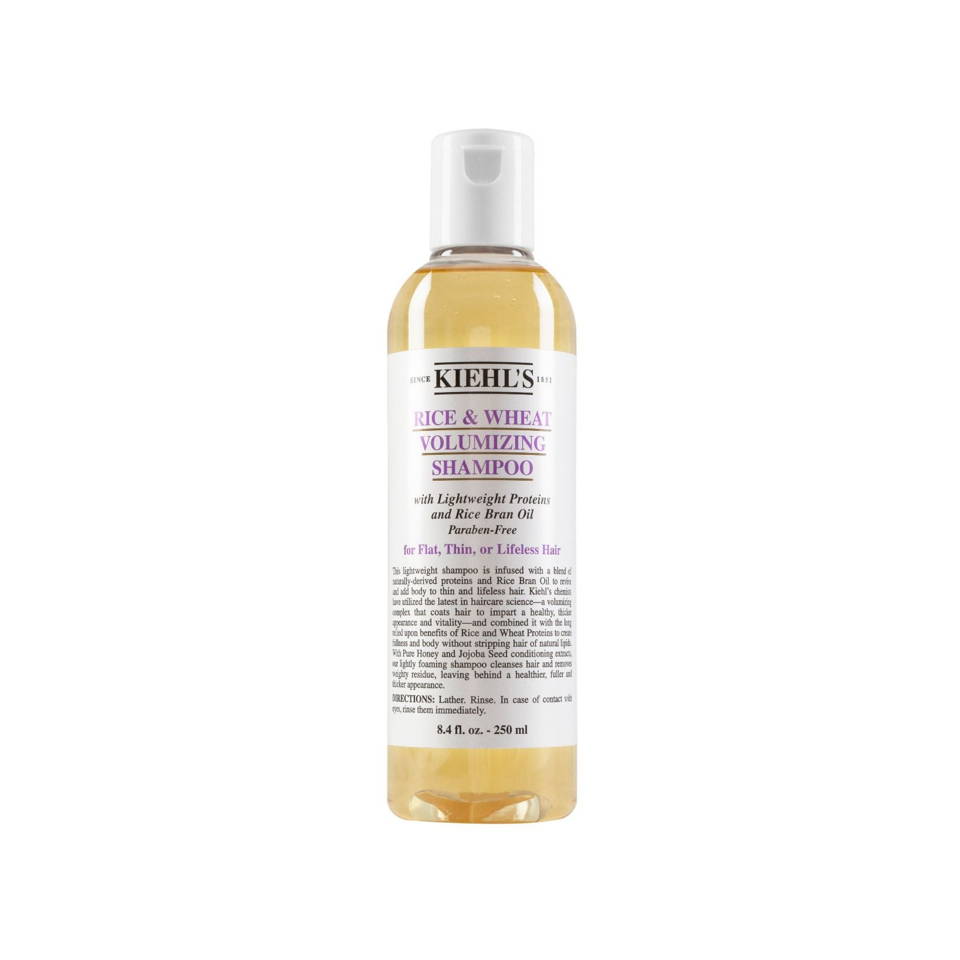 This lightweight shampoo is made from a beautiful blend of naturally-derived proteins and poly-sugar to revive and add luster to thin and lifeless hair. Kiehl's chemists have employed the latest hair care science-a volumizing complex that coats the hair to impart a healthy, thicker appearance and vitality. Then combined with the long relied upon benefits of Rice and Wheat Proteins, which enhance the fullness and body of hair without stripping them of natural lipids. Further added to it are Pure Honey and conditioning extracts of Jojoba Seed and Rice Bran, making sure that this lightly foaming shampoo cleanses hair and leaves no heavy residue behind so they look and feel healthier with a fuller and thicker appearance.
Product Link: https://kiehls.in/rice-and-wheat-volumizing-shampoo.html
Product Price: Rs. 1,800
Sunflower Color Preserving Shampoo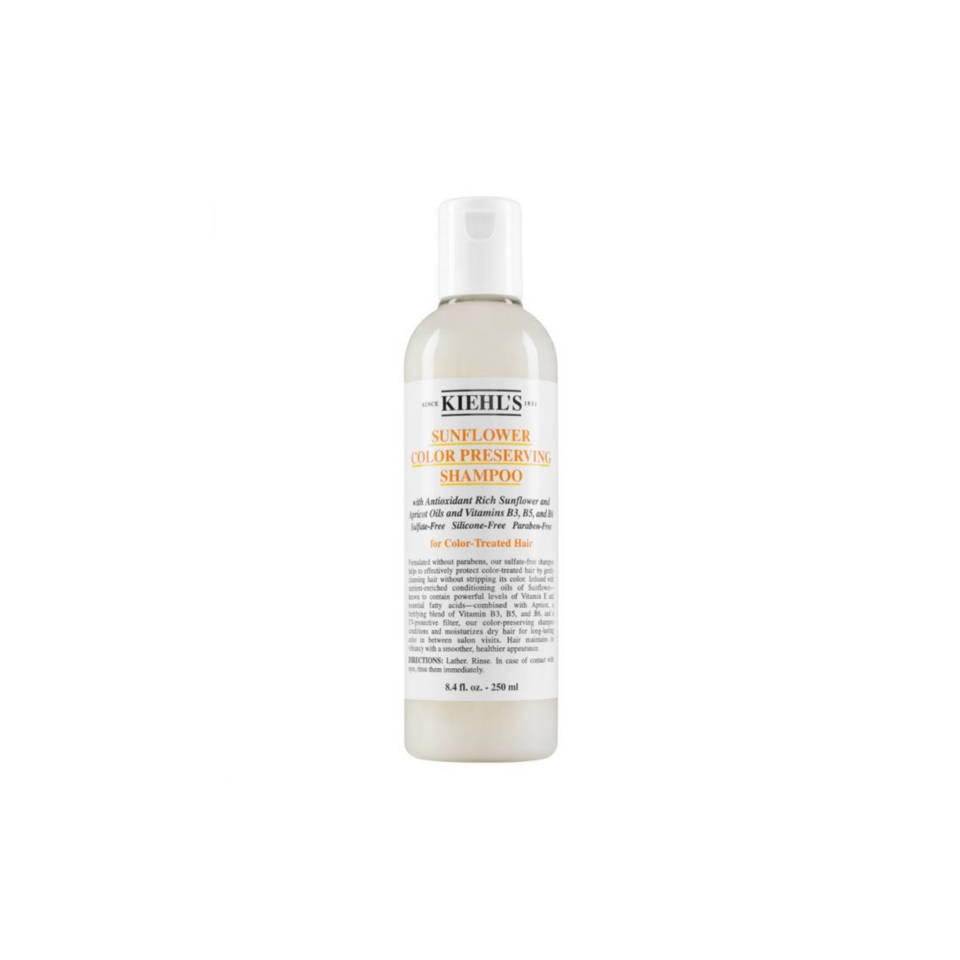 Infused with sunflower oils, apricot, a fortifying blend of Vitamin B3, B5, and B6, and a UV-protective filter. It conditions and moisturizes dry hair for long-lasting color in between salon visits and helps hair to retain its vibrancy with a smoother, more natural look and feel. This shampoo is paraben-Free, silicone-free, sulfate-free.
Product Link: https://kiehls.in/sunflower-color-preserving-shampoo.html
Product Price: Rs. 1,800
Damage Repairing & Rehydrating Shampoo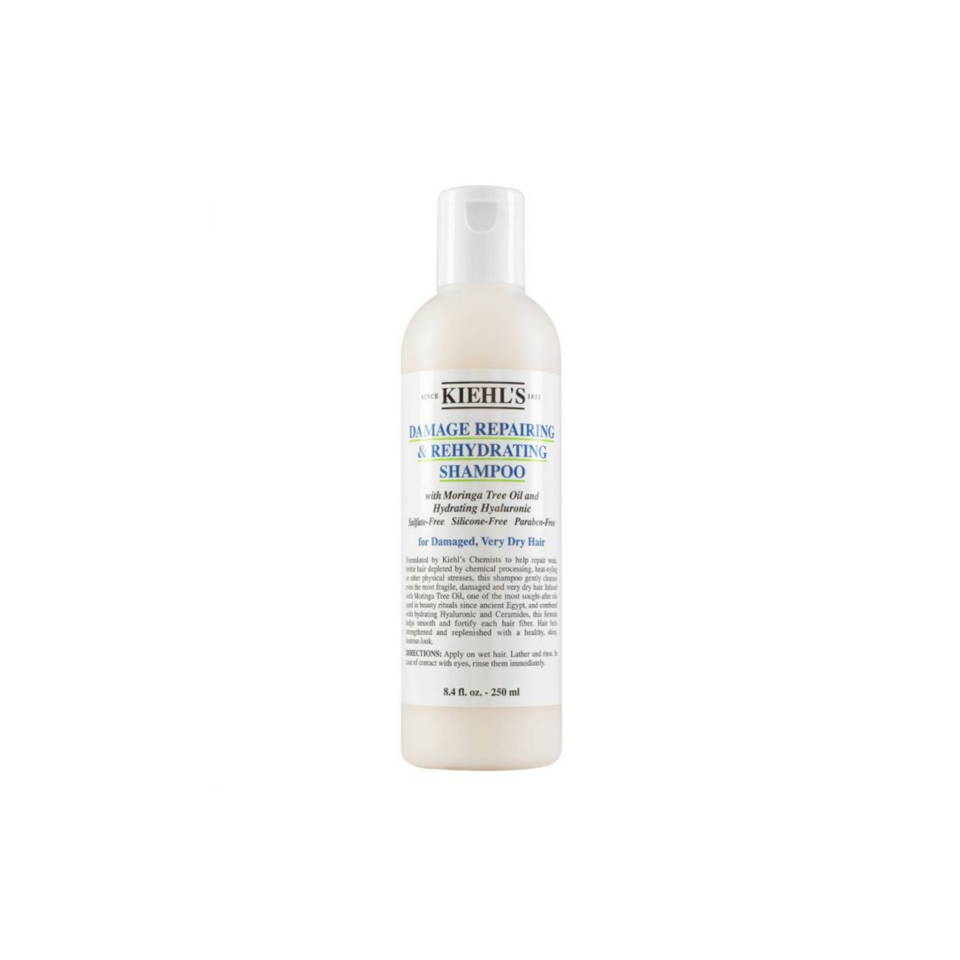 Cleanse, nourish and repair your hair with Kiehl's hydrating shampoo for damaged hair. Infused with Moringa Tree Oil, an oil used in beauty rituals since Ancient Egypt, this strengthening shampoo is uniquely formulated for very dull, dry and damaged hair caused by physical stresses, chemical processing, and heat styling.
Product Link: https://kiehls.in/damage-repairing-rehydrating-shampoo.html
Price Link: Rs.2,200
Kiehl's extends to its consumers the finest skincare apothecary and at the same time ensure that all safety guidelines are met as the brand launches its E-Boutique to refill one's skincare digitally through its newly launched E-Boutique.
The driving force of Kiehl's vision is the 'try before you buy' initiative. Allowing clients to try products before they purchase, this 92-year old initiative has won hearts and has led to loyal patronage over the years. Kiehl's journey from humble beginnings in 1851 as an old apothecary in New York's East Village neighbourhood to 250 stores around the world including 14 flagship stores in India is one which deserves attention and applause standing true to its commitment to provide unparalleled skincare, all Kiehl's stores promise unwavering customer service. Taking a cue from the success of Kiehl's stores across the world, it's no surprise that all Kiehl's customer representatives have the technical know-how to guide clients and leave no stone unturned to provide unmatchable service and expertise. Kiehl's was founded as an old-world apothecary in New York's East Village neighbourhood. Its unique, extensive background represents a blend of cosmetic, pharmaceutical, herbal, and medicinal knowledge developed and advanced through the generations. Kiehl's India is providing safe home delivery options, contactless delivery to its customers. The stores are all sanitized and safe for shopping purposes. Kiehl's provides gifting options for friends and family and has a great range of corporate and individual gifting option for celebrating occasions.