You are here
Make this Father's Day special by celebrating their never- ending love and sacrifices with Vanity Wagon
Make this Father's Day special by celebrating their never- ending love and sacrifices with Vanity Wagon 
It's that time of the year when we get to pamper our dads, grand dads and all fatherly figures in our lives. There is no better excuse to surprise and show appreciation to these unsung heroes in our lives with a thoughtful and budget friendly gift hamper- June Bellebox from Vanity Wagon. The hamper is curated with 4 full sized skincare products and 2 samples for your dads to indulge in self-pampering that they truly deserve. The hamper is priced at just Rs. 999. You can buy it here: 
Link: https://vanitywagon.in/pages/monthly-bellebox 
1.Nourish Mantra Himalayan Cedar Body Wash 
This ancient yet modern-blend body wash is exclusively made with rich, refreshing toxic-free ingredients to remove dirt from the surface. It not only purifies the skin but also moisturizes the skin cells with essential vitamins and herbs to maintain skin elasticity, complexion, and suppleness for a youthful appearance. 
Price: Rs. 695 
2. Flawsome Mean Clean Scalp Exfoliating Pre Shampoo Treatment with Salicylic Acid 
This Pre Shampoo Treatment by Flawsome is a must have product that effectively exfoliates scalp and absorbs excess sebum for proper cleaning. Botanical extracts of tulsi, bhringraj, brahmi, fenugreek, ginger and menthol 3 refreshes the scalp and Shea butter, panthenol (Vitamin B5) and glycerin calms cranky skin Ideal for greasy, flake prone, dandruff prone scalps. 
 Price: Rs. 545 
3. Brillare Real Vitamin C Face Wash 
This Vitamin C enriched face wash by Brillare gives best result with less effort as it gently exfoliates the dead cells & give glowing fresh skin to fight dirt all day. It is 100% natural and has 0% chemicals dilution.  
Price: Rs. 225 
4. Chemist at Play Under Arm Roll On with Lactic Acid & Mandelic Acid 
Under Arm Roll on by Chemistry at Play, with goodness of 4% of Lactic acid + 1% of Mandelic Acid is a necessary product for sweat free and even toned underarms. This roll on is perfect for daily use.  
Price: Rs. 399 
5. Amrutam Kuntal Care Do It Yourself Hair Spa 
This Sample sized product revitalizes the scalp and helps in strengthening hair roots. The ingredients used in the Kuntal Care Ayurvedic hair spa by Amrutam including Triphla, Bhringraj, Eucalyptus Oil, Balchhad, and Kapoor Kachhari are beneficial in controlling hair loss, promoting hair regrowth and keeping the hair healthy. This is the best natural hair spa that also fights against premature greying.  
 Price: Rs. 112 
6. Tea Treasure Apple Spice 
A sample drink which stands out in these days to fight and boost immunity as their good health is blessing to the whole family.  Best taken warm, this tea has the fruity taste of apple and subtle notes of cinnamon. The tea is sourced directly from trusted gardens and the apples, herbs and spices from the farmers. The apples are naturally dried and are unsulphered and unsweetened. The final product contains no added preservatives.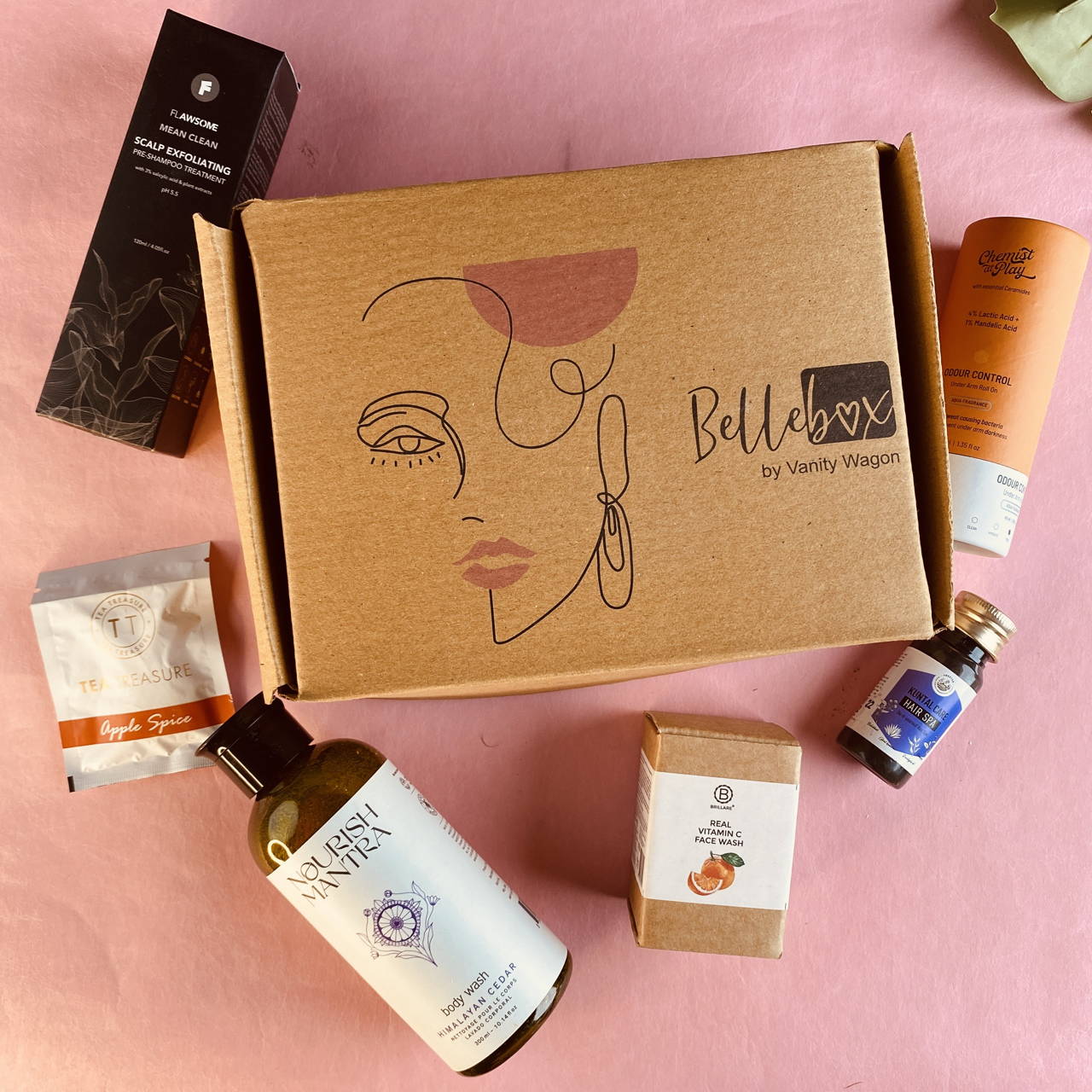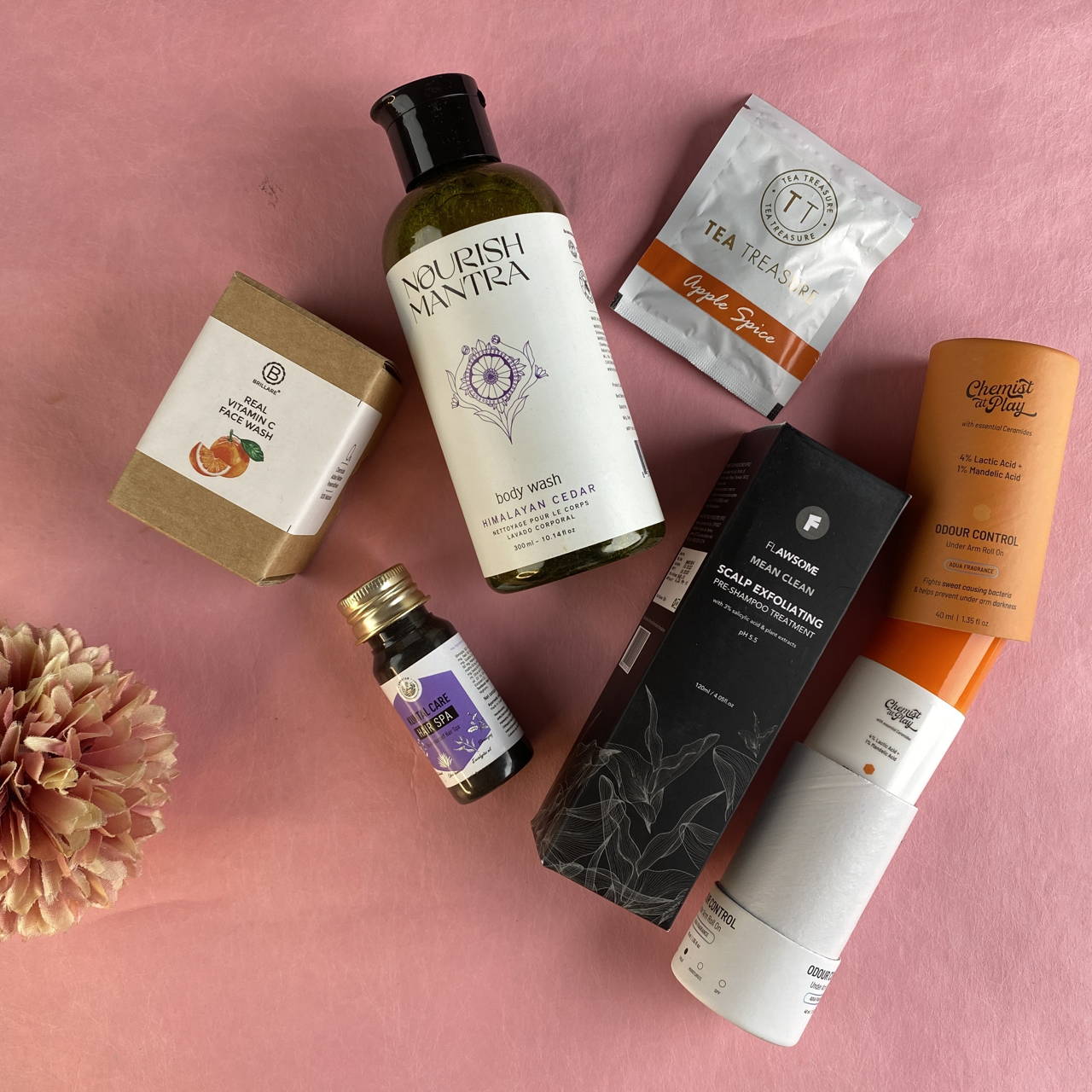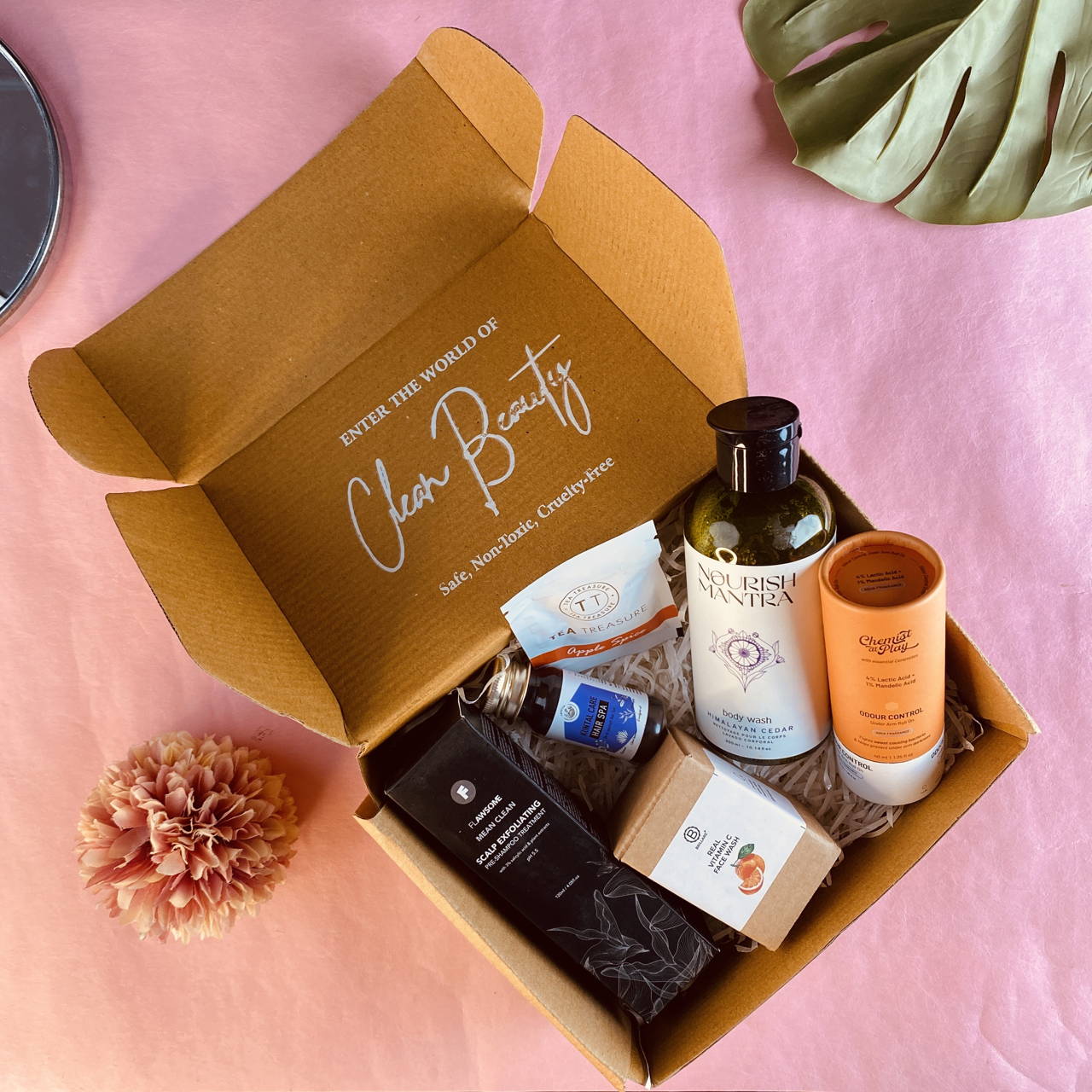 About Vanity Wagon 
Vanity Wagon is India's first and largest clean beauty marketplace. One of the finest information-oriented beauty marketplaces, that pledges to bring only toxin-free and natural beauty products to its consumers. We offer a trust-worthy platform where one of the most requested elements between a business and a customer, i.e., transparency would be paramount of our relationship. Be it beauty or personal care, we swear by to bring the safest solutions to your doorstep without any hassle. We stand by the rule of never having to compromise in any manner to find the right products for our customers. Vanity Wagon believes in sustainable beauty and stands firm in its mission to educate the audience and deliver what's best for them. We are curating the best of clean beauty without compromising on efficiency and ensuring that the products are cruelty-free. Prior to onboarding any brand with us, we always check whether it is certified- cruelty-free by PETA and safe-to-use by ECOCERT or other recognized institutions. 
Website Link:  https://vanitywagon.in/