You are here
Kiehl's India & Ek Saath Foundation Organize A Beach Clean Up For World Ocean Day
Kiehl's India & Ek Saath Foundation Organize A Beach Clean Up For World Ocean Day
May 2022, Mumbai: On the account of World Ocean Day, Kiehl's India has joined hands with the Ek Saath Foundation and taken the initiative to clean the Carter Road Beach in Mumbai. The beach cleaning drive was held on Saturday, May 28th, 2022 in Mumbai. During the pandemic, the beach was encroached, and a lot of debris, plastics, tins, cans and even wet food waste was dumped along the coast line and the shore.  
Both the teams gathered to clean up the beach, with the larger purpose of raising consumer awareness and encouraging people to adopt more sustainable practices around the world. To help continue and spread Ek Saath foundation's efforts, Kiehl's India has partnered with the NGO to provide on-ground support for the beach clean-up.  
Santosh Kumar, DGM, Kiehl's India says "At Kiehl's, we are a sustainability first brand and we feel it is our duty to do our bit for the oceans and our planet as a whole. We firmly believe in giving it back to society through any efforts big or small. We have always looked out for the environment first and have taken initiatives for the same, and the beach clean-up drive is yet another way for us to strengthen our efforts in giving back." 
The Founder of Ek Saath Foundation, Ms. Pragya Kapoor also shared her thoughts saying, "We are elated to partner with Kiehl's India. I'm a strong believer in doing right by the planet. We are seeing the effects of global warming all around us and it's important, now more than ever, that we do our due diligence in combatting the effects. I look forward to our joint efforts with a brand that is trying their best to make the planet a better place to live in for future generations to come."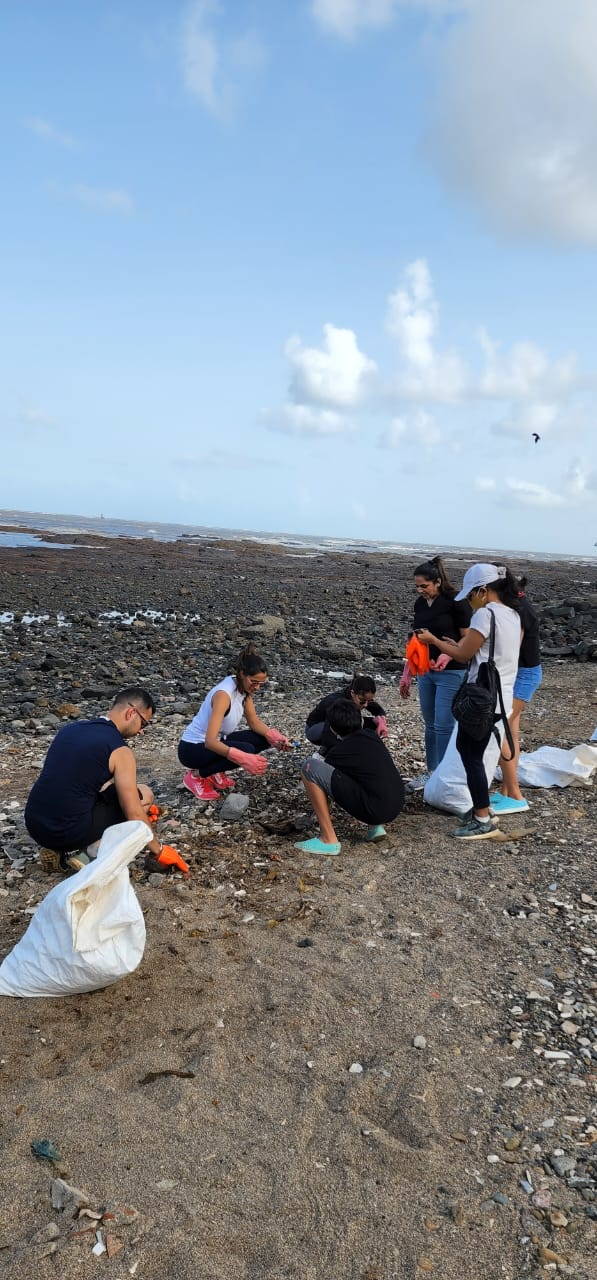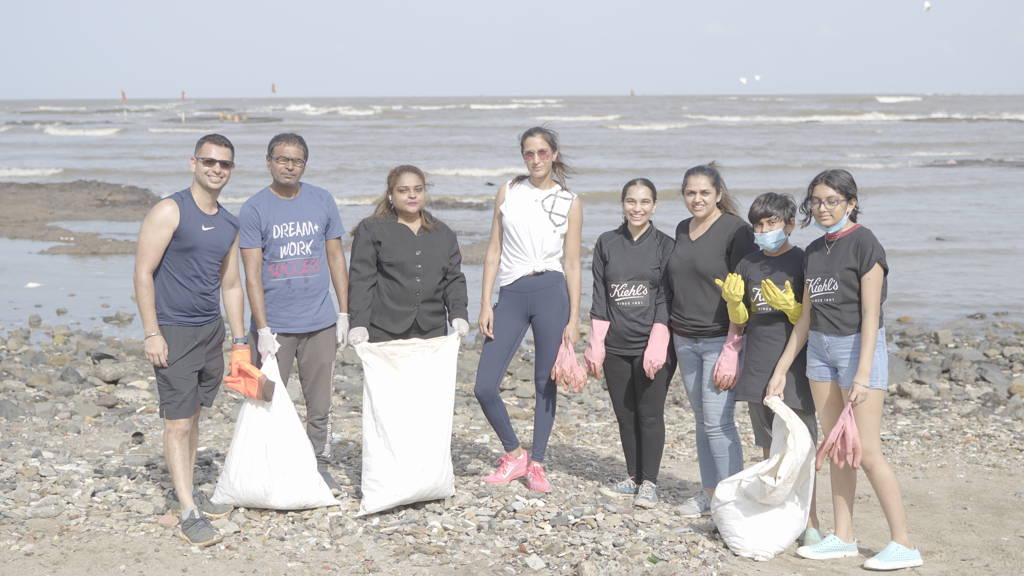 With the 'Future Made Better' initiative, Kiehl's promise to make generate less waste and reduce carbon emissions through the formula ingredients they use and the packaging materials they choose. They came up with 'Recycle and Reward' and they give stamps against the empty container and those stamps can be redeem into the brand-new product.  
Ek Saath Foundation is the initiative partner for Carter Clean Up which is a citizen movement currently in its 48th week. So far they have cleared nearly 4900kgs from the beach and its surrounding mangroves. The clean ups and sensitization programmes are held every Saturday 7.30-9.30am. 
Kiehl's was founded as an old-world apothecary in New York's East Village neighborhood. Its unique, extensive background represents a blend of cosmetic, pharmaceutical, herbal, and medicinal knowledge developed and advanced through the generations. Kiehl's journey from humble beginnings in 1851 as an old apothecary in New York's East Village neighborhood to 250 stores around the world including 14 flagship stores in India is one which deserves attention and applause standing true to its commitment to provide unparalleled skincare, all Kiehl's stores promise unwavering customer service. Taking a cue from the success of Kiehl's stores across the world, it's no surprise that all Kiehl's customer representatives have the technical know-how to guide clients and leave no stone unturned to provide unmatchable service and expertise. The driving force of Kiehl's vision is the 'try before you buy' initiative. Allowing clients to try products before they purchase, this 92-year old initiative has won hearts and has led to loyal patronage over the years. Kiehl's India is providing safe home delivery options, contactless delivery to its customers. The stores are all sanitized and safe for shopping purposes. Kiehl's provides gifting options for friends and family and has a great range of corporate and individual gifting option for celebrating occasions. Kiehl's extends to its consumers the finest skincare apothecary and at the same time ensure that all safety guidelines are met as the brand launches its E-Boutique to refill one's skincare digitally through its newly launched E-Boutique. 
Website Link: www.kiehls.in 
About Ek Saath Foundation 
Founded in 2020, Ek Saath: The Earth Foundation is a charitable trust working in the field of environment and sustainability. With an aim to sensitize and build a sense of responsibility towards the environment among the locals. Learning to co-exist with Nature and making it our biggest ally, Ek Saath wishes to become citizen movement and voice in our fight against climate change and accomplishing the sustainable development goals.