You are here
JioGlass - The Mixed Reality AR Glasses from Reliance Jio
JioGlass - The Mixed Reality AR Glasses from Reliance Jio
Reliance is customary at enthralling it's shareholders and the public at large with announcements of upcoming products and services at it's AGM. These visionary products and services at affordable prices by Reliance Jio have provided the foundation for people to consume content and work efficiently in an increasingly digitally connected world. Jio Fiber across the length and breadth of the country has provided us with speeds upto 1Gbps at home, while the JioPhone, Jio Dongle and the Jio 4g Network has ensured that we remain connected on the move. Jio has further provided immense value by bundling content along with these devices and networks with Jio TV, Jio Magazines, Jio Cinema, Jio Saavn, Jio News and more. 
At it's 43rd AGM on the 15th of July 2020, Reliance Jio announced the JioGlass - a mixed reality AR device which opens up a plethora of possibilities in digital learning and wokplace collaboration. At the cutting edge of technology, the 75grams JioGlass features a high resolution display, personalized audio and connects to the internet through your mobile phone via an attached cable. To use the JioGlass to its full capability it already supports more than 25 applications. The COVID-19 pandemic has changed the way we live, work, learn and consume entertainment. The JioGlass with its supported apps and services helps us consume content and collaborate through an unparalled immersive mixed reality experience.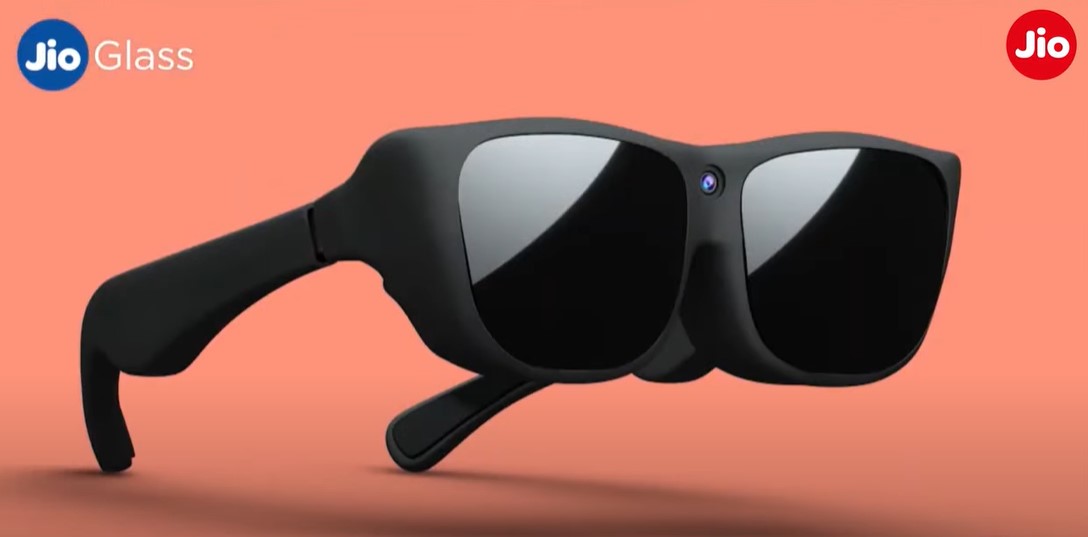 Collaborative Working in the time of COVID-19 : Our way of working and workspace has changed significantly. Work from home is the new normal and digital collaboration has seen significant adoption. We can now completely reimagine this in the mixed reality space.With JioGlass you could be sitting at home and join a meeting in your office with your colleagues in three dimensions. This was demonstrated during the Reliance Jio AGM with a Holographic Video call that Kiran Thomas initiated with Akash Ambani and Isha Ambani. The video demonstrated the collaborative immersive experience that can be created using the JioGlass. Akash Ambani joined the call as a 3D Avatar while Isha Ambani joined the call with a 2D video format. The call also demonstrated sharing of interactive presentations and designs for discussion. This opens up endless possibilites of smooth collaborative experiences that can be created in large virtual spaces, allowing users to join in across devices and platforms.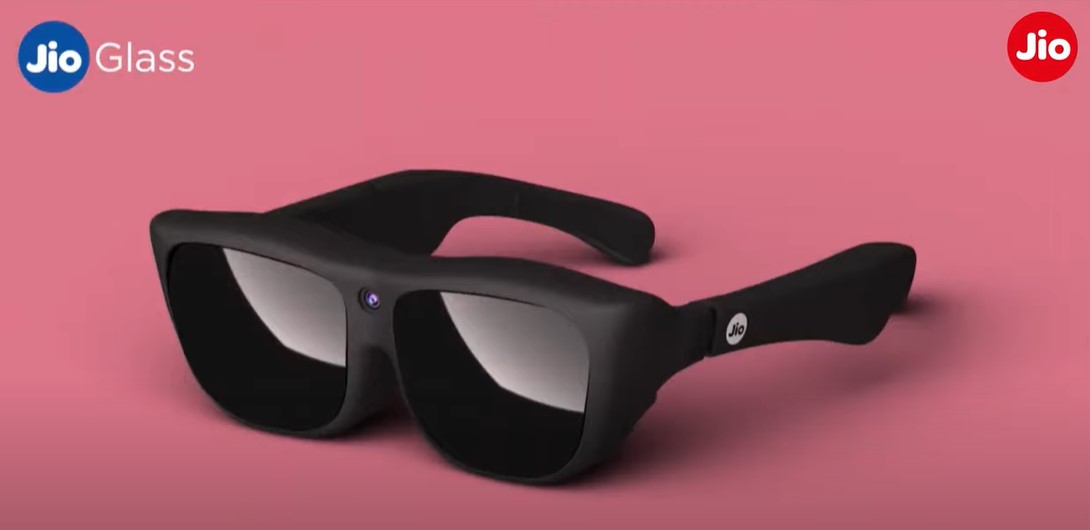 Education - Teaching & Learning in the time of COVID-19 and beyond : The immersive mixed reality experiences, that the JioGlass is capable of delivering, extend beyond work into a domain that has immen ese potential online, Education. It is probably the most important application of the JioGlass that has the greatest potential. With schools and colleges not likely to open anytime soon, a device like the JioGlass would have been the perfect tool for teachers to stay connected with their students and provide immersive and interactive learning experiences in 3D virtual classrooms. The JioGlass virtually transports you to places and brings in objects in virtual spaces for interactive discussions. As Kiran Thomas aptly said, " With JioGlass the traditional way of learning geography will now be history.".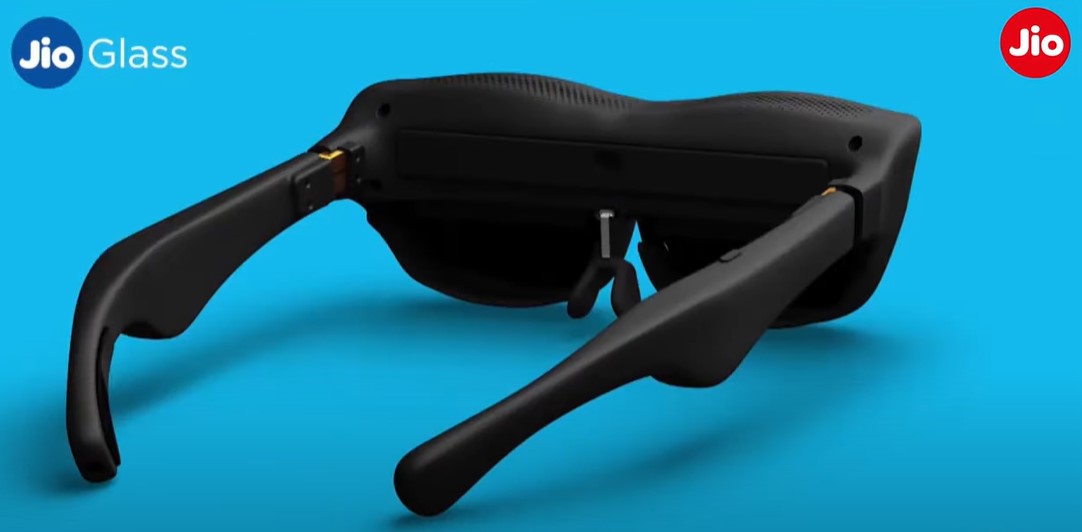 While mixed reality is not entirely new in concept or application, as there are many AR devices that are capable and are already providing immersive learning experiences, none of these are available at a price that is affordable by the masses. To provide these immersive mixed reality experiences requires good video quality and computing power. Most of the bulky AR devices pass on these taks to the computer they must be connected with. The 75grams JioGlass differentiates with the capability of attaching to your mobile phone with a cable, which makes it a lot more portable and usable. It remains to be seen if Reliance Jio can deliver the JioGlass at a truly affordable price and at a fraction of the cost of the AR devices currently available. Reliance Jio has delivered on their earlier promises and the JioGlass is certainly a device to look forward to.  
In case you missed the JoGlass announcement during the Relaince Jio AGM, you can watch the video linked below.