You are here
Festive Footwear from Crocs
Festive Footwear from Crocs
Inputs by Surabhi Agrawal Head – Merchandising, Crocs India
Who said wedding shoes can't be ready for the ceremony and the dance floor? Dance the night away this wedding season with Crocs' line of comfortable wedding shoes. Shop the collection of wedding shoes for kids, adults and family and choose from the range of embellished footwear of flips, slides, Crocband and define your style statement this wedding season. 
No matter the occasion, you can find the perfect style of show with all-day or all-night Crocs comfort.
Crocs Metallic Blooms Collection- The Metallic Blooms collection consists of Platform Styles, Classic, Crocband, Flips and Slides silhouettes all adorned with precious metal embellishments and all-over adornment of metallic floral embellishment. The clean shapes are inherently simple, creating uncomplicated ready-to-wear styles for women of all ages.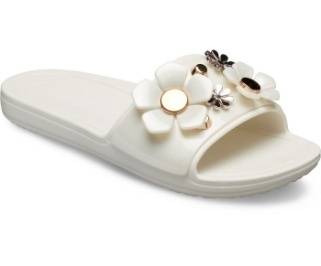 The yellow gold and copper embellishment makes them trending and adding a pop of sophistication to festive/party look. The featured embellishments elevate the clog and sandal styles, which add a bit of amazing style to the casual favorite silhouettes. They are build on sporty Crocband™ silhouette, now in a slide; have fixed metallic embellishment; are incredibly light, fun to wear and easy to clean. And also provide iconic Crocs Comfort™: Lightweight, Flexible, and a 360-degree comfort. It is priced at Rs 2995- 4495
Crocs Vivid Blooms collection: Vivid Blooms is the Monochromatic Florals collection consists of Platform Styles, Classic, Crocband, Flips and Slides all adorned with 2 or 3 individually placed floral embellishments. The collection highlights seasonal themes such as Melon colors, with sweet and tonal touches. These pretty floral are for contemporary women (and daughters) and kids.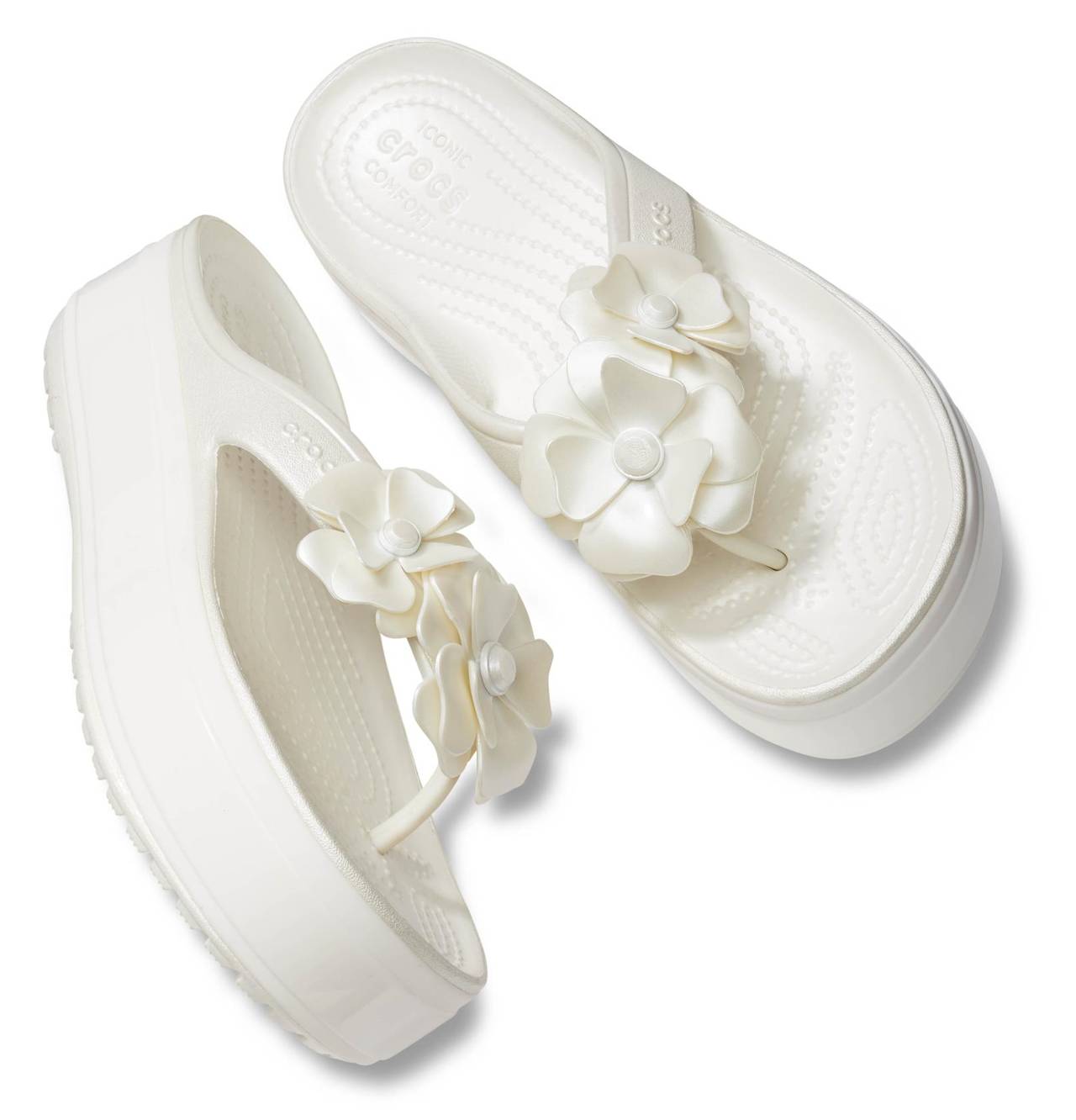 Vivid Blooms are built to elevate Crocband™ Platform silhouette; have a fixed floral embellishment on the strap; they are incredibly light, fun to wear and once can enjoy iconic Crocs Comfort™: Lightweight. Flexible. 360-degree comfort
Other collection– CrocsSloane Metal Blooms Sld Multi/Oyster Women Slide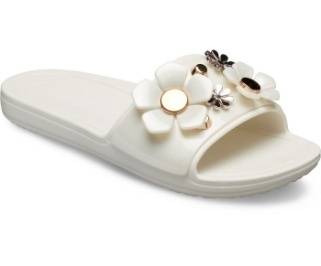 Classic Timeless Clash Pearls Black/White Unisex Clog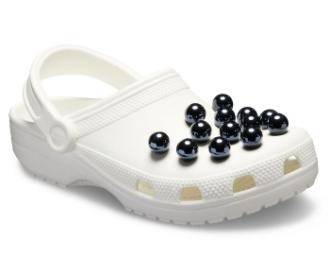 CrocsSloane Timeless Roses White Women Slide
Available- Shop the collection at www.shopcrocs.in or choose from nearest Crocs outlet