You are here
Endemol Shine India To Create A Web Series Based On Damyanti Biswas's Bestselling Novel 'You Beneath Your Skin'
ENDEMOL SHINE INDIA TO CREATE A WEB SERIES BASED ON DAMYANTI BISWAS'S BESTSELLING NOVEL 'YOU BENEATH YOUR SKIN'
Endemol Shine India has optioned Damyanti Biswas's bestselling Indian crime novel YOU BENEATH YOUR SKIN to develop as a multipart drama series, with all proceeds from this option going towards social enterprises in the author's native New Delhi.
Dramatic rights were acquired by Endemol Shine India from agent Ed Wilson at Johnson &Alcock Ltd, working with Sidharth Jain at Mumbai-based agency The Story Ink.
YOU BENEATH YOUR SKIN was published by Simon &Schuster India in September 2019 and has since gained considerable acclaim notching up multiple Amazon #1 bestseller categories. Set in contemporary New Delhi, the multi-strand narrative concerns an Indian American single mother and her autistic teenage son, whose comfortable middle-class lives are turned upside down by a police investigation; a crime spree of slum women found stuffed in trash bags, faces and bodies disfigured by acid.Although a work of fiction, it tackles many endemic problems in India: violence against women, slum poverty, and police corruption.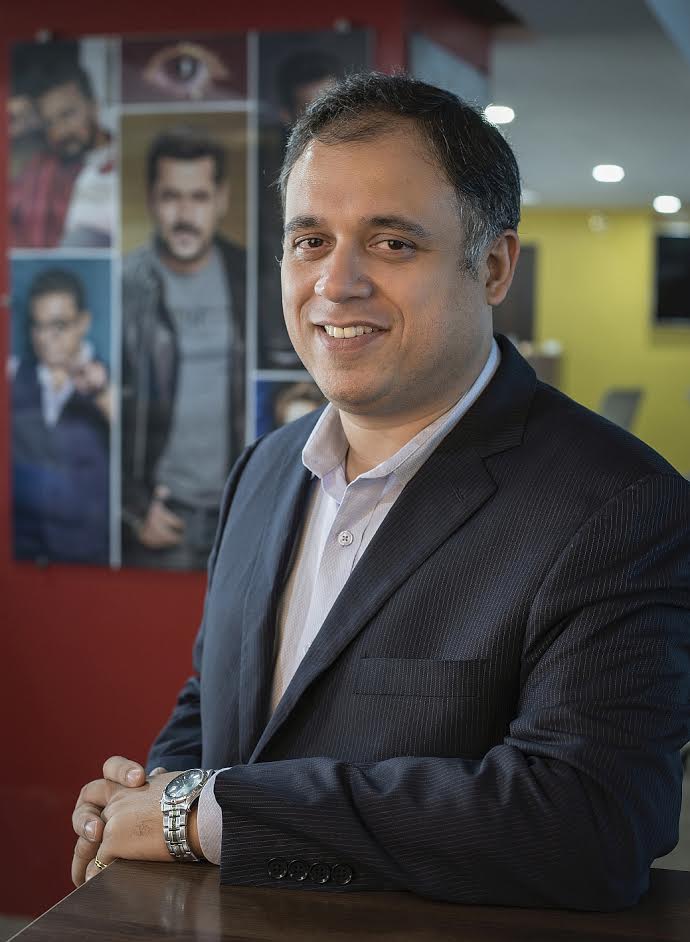 Abhishek Rege, CEO, Endemol Shine India, said, "You Beneath your Skin is a is a crime thriller, layered with issues of poverty, misogyny and corruption.Taking a leaf out of the vast legacy of phenomenal women writers in the crime thriller genre - Damyanti's book brings a sensitivity an otherwise violent genre. The protagonist is fascinating as she is a single mother and traversing an unorthodox life through the rather orthodox setting of Delhi. Gripping, relevant and hard-hitting, this is a story peopled with many characters, multiple fractured relationships, small intimate moments and effective back stories. This is a thriller with a family at the center of the plot. These are the stories that Endemol Shine India wants to bring to the fore."
"Thanks to Ed Wilson and Sidharth Jain, You Beneath Your Skin has been optioned by a wonderful brand like Endemol Shine India. I'm pleased that Jatin and Anjali's journey is headed for screens, highlighting voices against poverty and acid violence." Said author Damyanti Biswas.
Damyanti Biswas is a writer and activist, now based in Singapore. All proceeds from the book go towards her chosen causes: the educational charity Project WHY, and the Chhaanv foundation, which helps acid attack survivors.The charity sector in India has been hard hit by COVID-19, which has severely affected underprivileged communities.
Damyanti Biswas encourages you to donate to these vital causes if you can:
Project Why: https://projectwhy.org/
Chhaanv foundation: https://www.chhanv.org/
About Endemol Shine India
Endemol Shine India is one of the leading content production companies in India across television, film and digital content. Endemol Shine India is currently the premier content provider in the Sub-Continent, producing over 800 hours of programming annually for the biggest broadcasters; mainstream & regional. With a penchant for bringing the biggest  Bollywood names onto the small screen, Endemol India, ever since its inception in 2006 – has steadily emerged as a market leader with successful television shows like Bigg Boss (Hindi, Kannada, Tamil, Telugu, Marathi, Malayalam and Bangla), Fear Factor, MasterChef India, So You Think You Can Dance, The Voice India, The Voice India Kids, The Great Indian Laughter Challenge, Love School, Life Mein EkBaar and  The Money Drop and over 450 episodes of Deal or No Deal for Sun Network amongst others. Endemol Shine India has also steadily emerged as a strong creator for scripted content on digital platforms with critically acclaimed shows such as  The Test Case, MOM – Mission on Mars, Aaryaand multiple other shows including the much awaited Ibis series with Shekhar Kapur in partnership with the Endemol Shine Group, which is in development. The company has also optioned the rights to the novels of several best-selling authors including Chitra Banerjee Divakaruni's yet to be published book Lioness -The Last Queen, Neelam and Shekhar Krishnamoorthy's Trial by Fire, Arjun Raj Gaind's Maharaj Mysteries and Richa Mukherjee's Kanpur Khoofiya.
Internationally, Endemol Shine Group is a global content creator, producer and distributor with a portfolio of international hits like Broadchurch, Black Mirror, MasterChef, Peaky Blinders, Penoza, Wipeout, Bridge The Island, Humans, Hunted, The Brain, Tin Star, Your Face Sounds Familiar and many more, with creative operations in over 20 markets. The Group's portfolio enthralls and inspires across scripted and non-scripted genres; coupled with digital, gaming, brands and licensing and distribution operations. Last year Endemol Shine Group produced more than 800 productions, in 79 territories airing on more than 287 channels around the world.