You are here
Brew a cup of positivi(TEA) with exotic blends by Luxmi Tea
Brew a cup of positivi(TEA) with exotic blends by Luxmi Tea
The tradition of drinking tea in our nation dates back to even before the the days of the British Raj in India when indigenous tribes near the border of Assam and Burma used to boil the leaves of a medicinal shrub, now known as Camelia Assamica or tea and has now become one of the essentials that one uses to kick start the day and with endless cups all throughout the day to refresh oneself after a hectic meeting to even bonding with a childhood friend, it certainly is a cup of positivity like no other.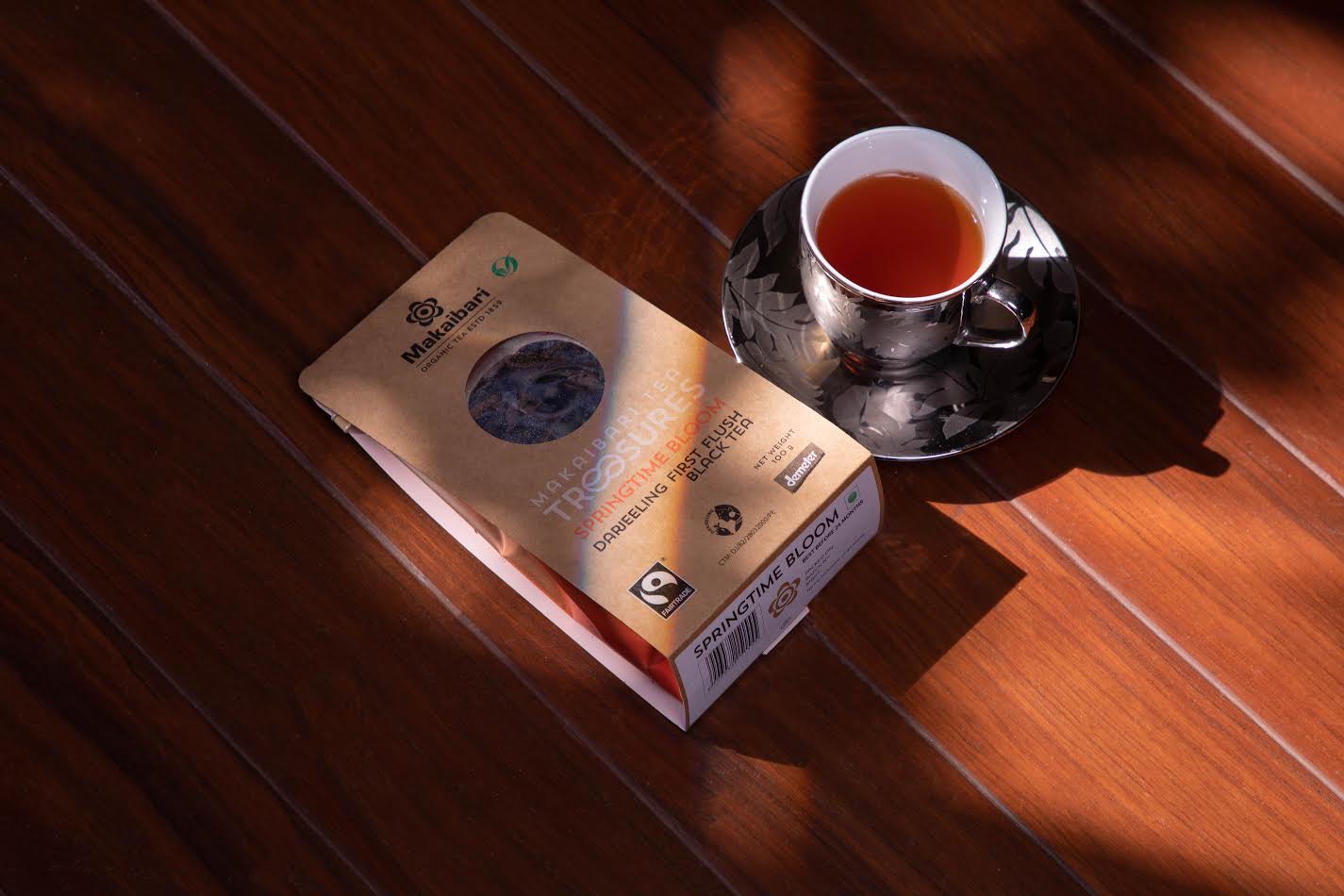 With a variety of teas ranging from white, green oolong and black, one of the most important steps in a perfect cup of tea is to brew the tea keeping in mind the delicate flavour of the tea leaves. Brewing is the progression of that one cup of taste & satisfaction which includes the three T's Type, Temperature & Time.
In order to brew tea perfectly, it is ever so important to understand the type of tea leaves that are being used. Delicate leaves like orthodox teas need to be steeped in 90° to 100° C fresh water, while the flavour of green tea is best enjoyed when the leaves are steeped at a temperature of 80° C. CTC is best enjoyed when boiled with milk and water with a sweetener added to after pouring it into a cup. White tea is the most delicate of all and best had after steeping at a temperature of 70° to 75° C while Oolongs are most flavourful when steeped between 80°C and 90° C. For light and flavoury cups the ideal steeping time is 2 to 3 minutes but if you like a stronger cup then steep for 4 to 5 minutes.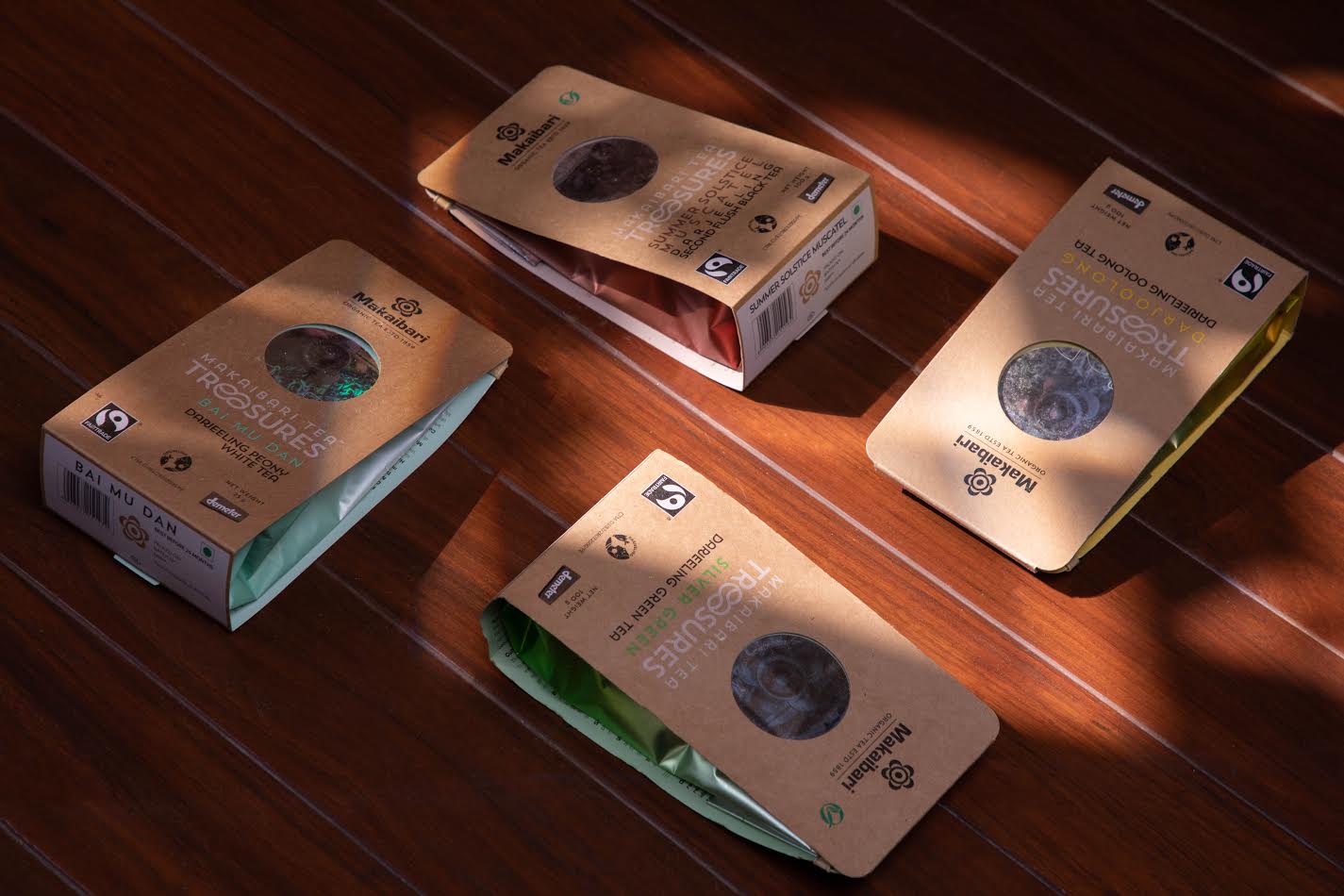 Brewing, Steeping & Relishing your cup of Tea is impossible without teas that give a sense of respite to your taste buds & a feeling of congruence to your mind. Keeping this is mind, from the heart of Bengal, Luxmi Group, a century old company brings to you some of the finest assortment of teas, direct from their estates, available in India.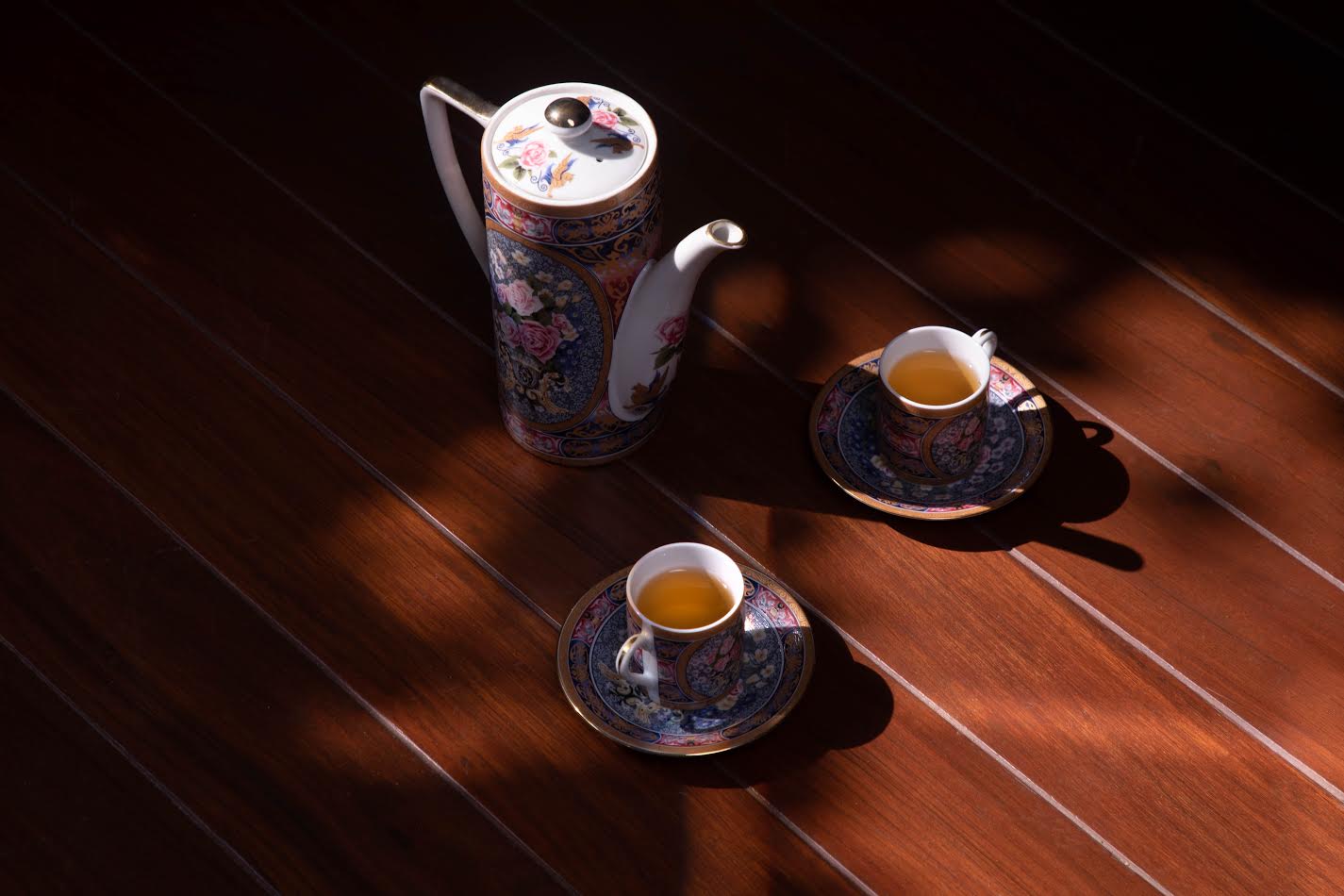 This tea from is from the heritage Makaibari estate in Darjeeling and is a favourite of Her Majesty Queen Elizabeth II. It was gifted to her by the honourable Prime Minister of India on his visit to Buckingham Palace in 2015. The uniqueness of this tea is in its creation - it is grown biodynamically - surrounded by forests that feed its flavour. It is then plucked ceremonially, to the tune of a cosmic calendar, dictated by the rhythms of the sun and the moon.
Tasting Notes: Fresh, delicate, floral, astringent with hints of peach
Strength: Mild   
Price: 250 gm for ₹ 700/-
The 'Silverback Blend' gets its name from the majestic Silverback Gorillas found in the prehistoric Nyungwe forest in Rwanda. The Gisovu and Pfunda estates border this pristine forest which is also an hour's drive from the source of the ancient river Nile. Our teas are grown in three estates in the Western Province of Rwanda, also known as 'the land of a thousand hills.'  Gisovu grows tea at elevations of 8100 feet, making them some of the highest grown teas in the world, while Pfunda grows its tea lower down in the wetlands.
This golden buttery brew is the long-lasting taste of Rwandan Highlands and some of the finest tea in Africa.
Tasting Notes: Rich, buttery, nutty & with hints of red currant
Strength: Moderate       
Price: 250 gm for ₹ 550/-
This blend honours Gordon Smith, Chairman of the historic Moran Tea Company. This blend is a tribute to the Smiths' legacy since 1864. The Moran Estate is part of the Moran circle - a group of ten or so tea estates including, Sepon, Dirai, Attabarie and Lepetkatta- which make the strongest Assam teas, prized around the world. The plantations grow quality-clones and the Broadleaf Assam Jat, giving it a distinct 'malty' character.
This blend is a selection of finely plucked and orthodox processed long leaf tea, giving you a dark and aromatic cup.
Tasting Notes:  Bold, malty, sweet caramel with hints of chocolate
Strength: Fairly Strong          
Price: 250 gm for ₹ 550/-
This strong Narayanpur tea has found favour among Jodhpur royalty and discerning chai drinkers across the country. This full-bodied Assam tea from the Tezpur valley is rich in tannins and antioxidants. The tea is produced in fields of Assam-Broadleaf, fed by the mighty Brahmaputra river. The bountiful estate produces 2 million kilos of tea annually and every ounce is forward booked ahead of the cup.
It is Rajasthan's favourite strong chai - a royal connection that has lasted decades.
Tasting Notes:  Bright, full-bodied, strong with a smooth nutty finish
Strength: Strong!      
Price: 250 gm for ₹ 400/-
ADDABARIE ESTATE MASALA CHAI BLEND
The produce of this Victorian-era estate in Assam is blended with aromatic Indian spices from Kerala to form a fusion of traditions. A bright brisk liquor with the typical body of Assam tea and distinct taste notes of pepper, ginger and cinnamon. The blend is an ode to the humble ginger and long conversations savoured over endless cups of tea.
Either way, whether ginger or a gathering - tea is its perfect accompaniment.
Tasting Notes: Aromatic, bright, robust, spicy & zesty
Strength: Fairly strong  
Price: 250 gm for ₹ 550/-
This green tea from the Himalayas finds devoted connoisseurs in Japan, even though the country itself produces some of the finest green teas in the world. Its unique balance of sweetness and astringency with notes of fresh corn, make it a favourite amongst tea drinkers in Tokyo. The iconic Makaibari estate in Darjeeling produces exceptional green tea. Select leaves are plucked from chosen tea bushes between June to November and delicately processed with no oxidation. The emerald green dry leaves with flecks of white tips are rich in antioxidants, and possess strong revitalizing properties.
The cup is a taste of the surrounding forest on dewy mornings - a clear brew which is fresh and lively on the palate.
Tasting Notes: Delicate & fresh, earthy with hints of rice, corn
Strength: Light      
Price: 250 gm for ₹ 700/-
KENDUGURI ESTATE RAJA SINGH BLEND
Kenduguri is synonymous with green tea, so much so that even the produce from other estates is referred to by the locals in Punjab as Kenduguri. The estate owes its cult status to the father-son duo Raja Singh & Kalyan Singh who under the patronage of the British governor in the province helped cement the popularity of the tea. It is still widely loved by connoisseurs in the region. This tea is a blend with well twisted dark green whole leaves with white tips- from the historic upper Assam estate of Kenduguri. The estate has been producing green tea for more than a century.
This pale olive cup is light and layered, with different notes that can be savoured over multiple brewing
Tasting Notes: Rich, Layered, Vegetal, hints of Rice & Green Berry
Strength: Moderate     
Price: 250 gm for ₹ 550/-