You are here
Add Colorful Cookware To Your Kitchen This Holi with Le Creuset
Add Colorful Cookware To Your Kitchen This Holi with Le Creuset
New Delhi, March 2021- The festival of colors is around the corner, and there couldn't be a better way to enjoy the spirit of Holi than with Le Creuset and its vibrancy – the quintessential Cookware brand from France that not only adds color to your kitchen but also to your life!
The pandemic has brought extreme changes to cooking patterns. The sheer scale of this phenomenal occasion has restricted individuals to their homes and affected everyday exercises. The rising affinity for home-cooked suppers has driven individuals to test modern dishes and global cuisines at home. As Holi is around the corner, individuals can be limited to their homes and can experiment with special Holi delicacies in Le Creuset cookware which not only enhances the flavor and taste of your food but also adds color to your kitchen and table. Color is genuinely an enchanted property. It can change an environment, make a fashion statement, set a disposition, and modify discernments. Le Creuset welcomes you to choose the shades you like, in tune together with your character and taste buds.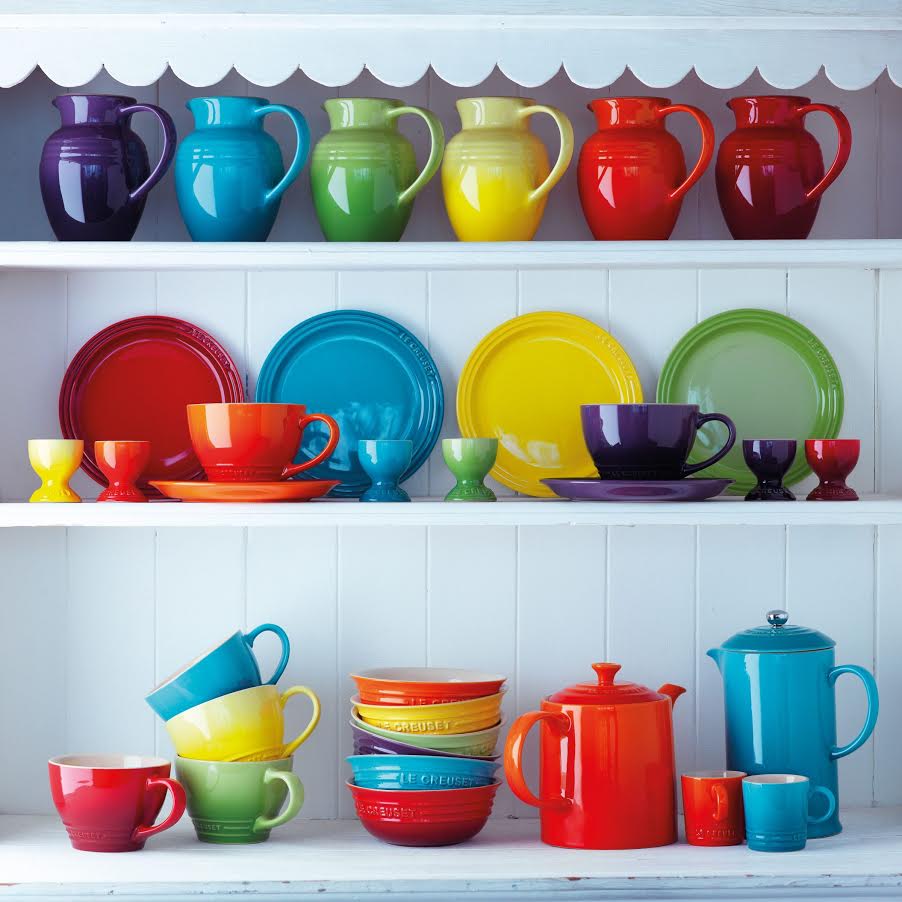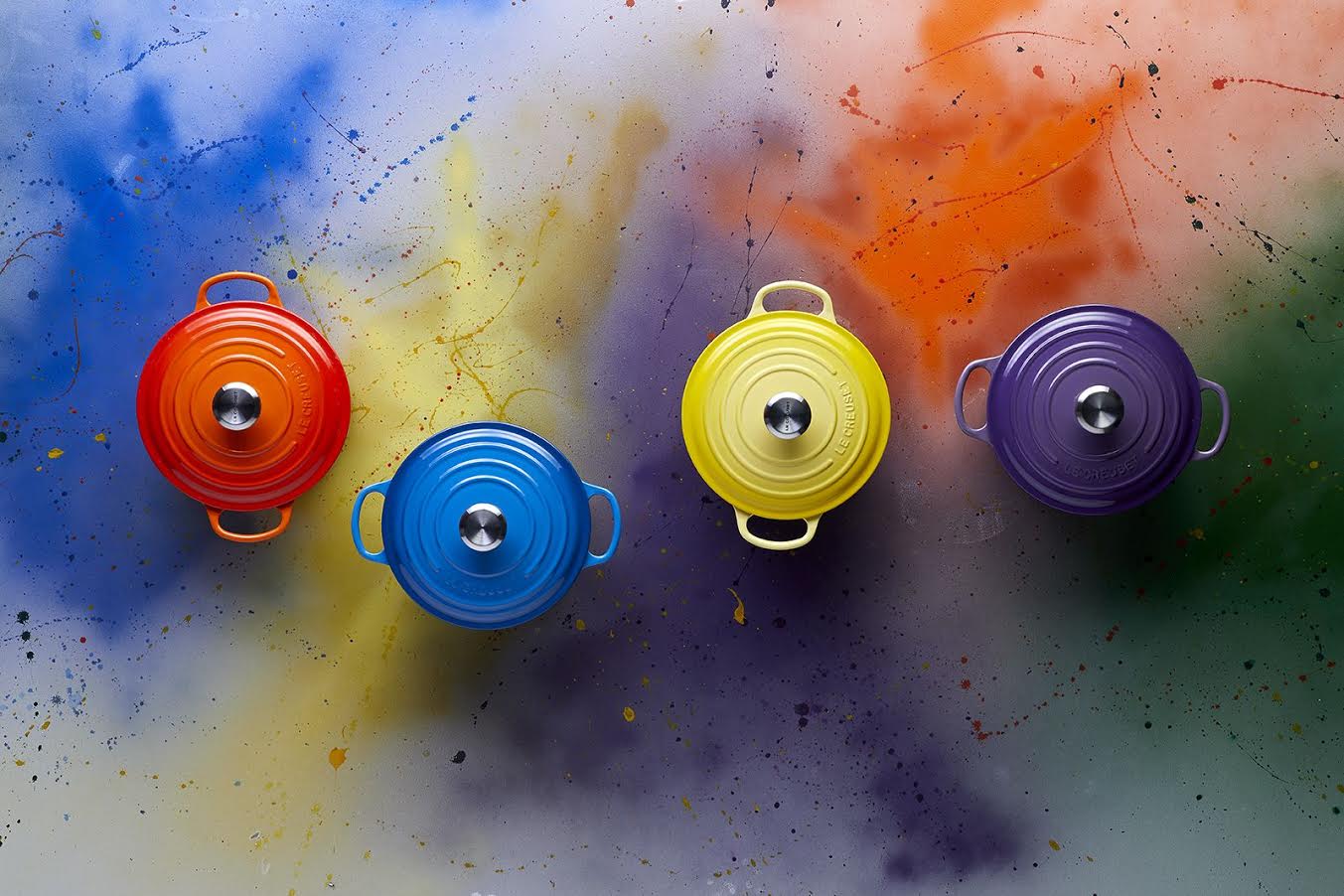 The wide range of multi-colored products that Le Creuset has to offer also includes the Cast Iron Casseroles, Pans, Tagine, Grills that last a lifetime, complimented with the Stoneware range and other related kitchen essentials. With its commitment towards providing supreme comfort and luxury, Le Creuset introduces a color palette with wide shades ranging from its Volcanic and Cherry Red to Marseille Blue, Dune, and the recently launched Ultraviolet for its cookware, stoneware, and silicon ranges. Being symbolic of serenity, calmness, and compassion, they are vital in creating a balance by using sleek and minimalistic décor. These shades are central not only to the idea of cooking as a means of family bonding but are also instrumental in giving your kitchen a tidy, fashionable look. Its diverse range of colored cookware and serve ware helps present your homemade delicacies in a visually appealing manner uplifting your mood and adding color to your kitchen.
The colors, the quality, and the aesthetic make Le Creuset an aspirational kitchen must-have. Crafted with premium quality and displaying an impressive variety of styles and designs, the products of Le Creuset align with your passion for cooking. Moreover, its stellar line of kitchen tools and accessories successfully creates a contemporary and sophisticated cooking experience at home. The cookware of Le Creuset thus satiates the temptation of its customers to consume food from an eatery. It does not only stand out for its quality but also its colors and designs that are nifty and enchanting.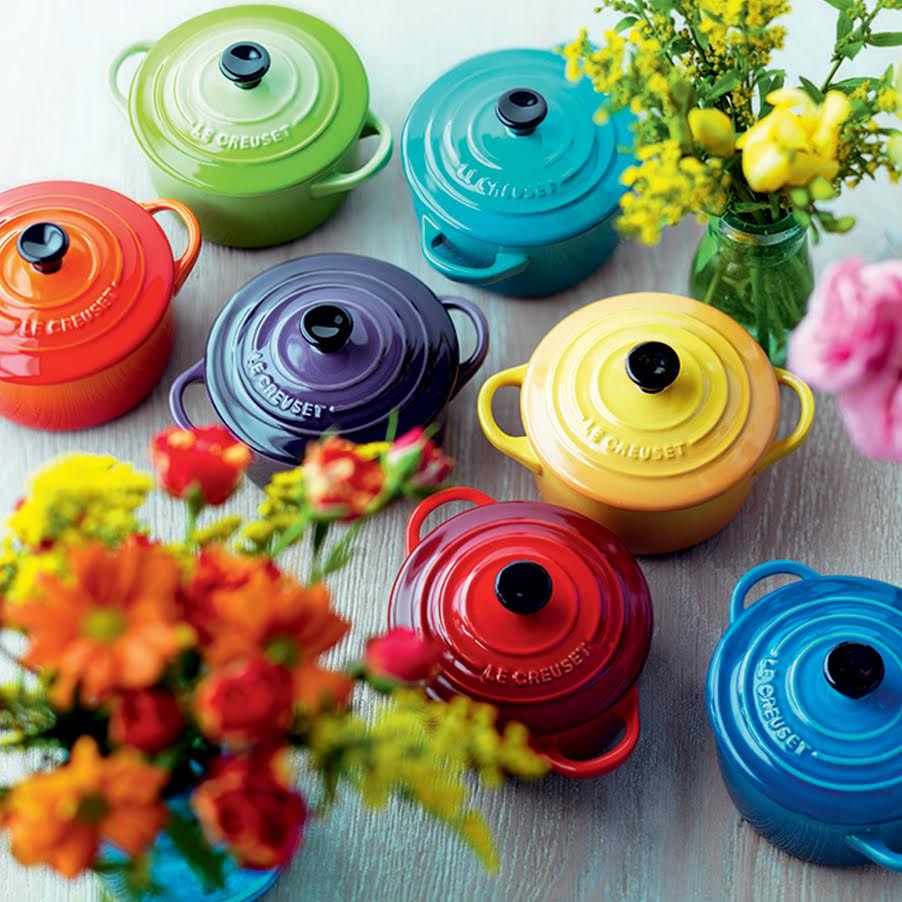 Le Creuset and its product-ware are created to make your experience of preparing, cooking, and ultimately serving, a truly unforgettable one. So what are you waiting for? Get soaked into the flamboyant treat the brand has to offer, from the wide range of the iconic Cast Iron and Stoneware collection. You are sure to be spoilt for choices with a plethora of color options to choose from including Flame, Cherry Red, Marseille Blue, Ultraviolet, Rosemary & many more in addition to their Stainless Steel and Non-Stick ranges.
About Le Creuset: Established in 1925, Le Creuset stands tall in the league of cookware brands worldwide. Its premium quality and world-class innovations have allowed it to carve a niche for itself in the industry. Its exquisite range covers stoneware, textiles, and kitchen essentials, all of which are made available by Le Creuset in vibrant colors. Among the highlights are the enameled cast iron cookware, multi-ply stainless steel, toughened non-stick, and bakeware, along with its outstanding range of wine accessories. With leading chefs as loyal customers, the brand has proved the serviceability of its durable and versatile range of products, over and over again. 
Website: https://www.le-creuset.in/
Instagram: https://www.instagram.com/lecreusetind/
Facebook: https://www.facebook.com/lecreusetind