You are here
A Sustainable Self-Care Sunday With Kiehl's India At The Clay Company
A Sustainable Self-Care Sunday With Kiehl's India At The Clay Company
In the daily hustle and bustle of life, taking the time to detox is incredibly important. To celebrate the women of the world and pamper them with a self-care Sunday to detox their mind and their skin, Kiehl's India hosted an event in collaboration with The Clay Company. The therapeutic affair was held on Sunday, March 6th, 2022 in New Delhi and was attended by strong and inspiring women from different fields.
Among Kiehl's India's impeccably curated product formulas is the Rare Earth Deep Pore Cleansing Mask, a purifying clay mask that detoxifies the skin and helps in minimizing pores. This efficacious pore minimizing face mask is formulated with Amazonian White Clay sourced from the mouth of the Amazon River and has numerous benefits for the skin.
Detoxing and self-care have many different facets that span across the mind, body and soul. To make this afternoon a holistically detoxifying one, Kiehl's India partnered with The Clay Company, a pottery studio located in the heart of New Delhi. The guests were given pottery demonstrations by experts and were able to try their hands at the pottery wheel to make their own creations. Pottery serves as a creative outlet for people to express themselves, reduces stress and anxiety, increases focus and leaves people with an overall positive outlook.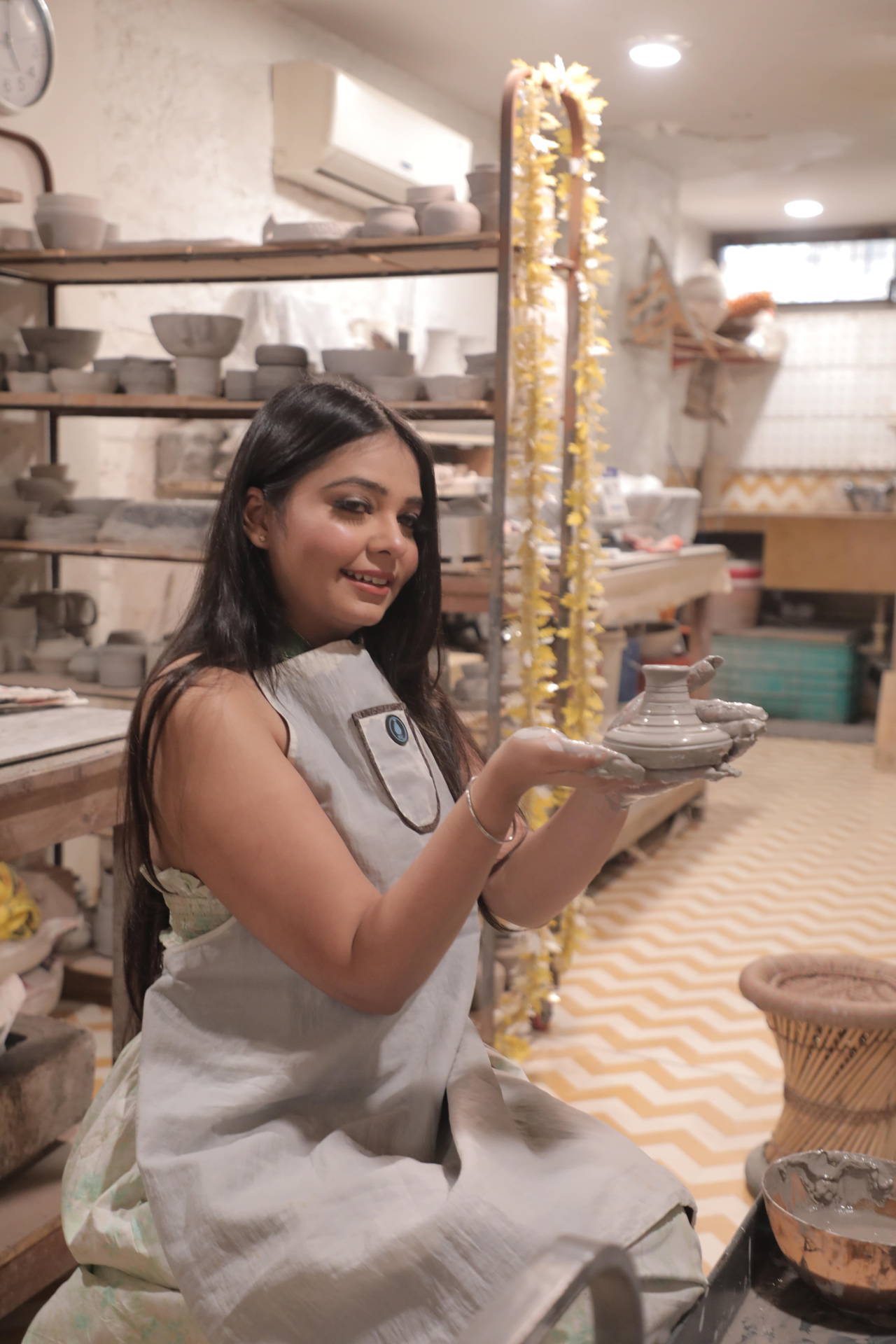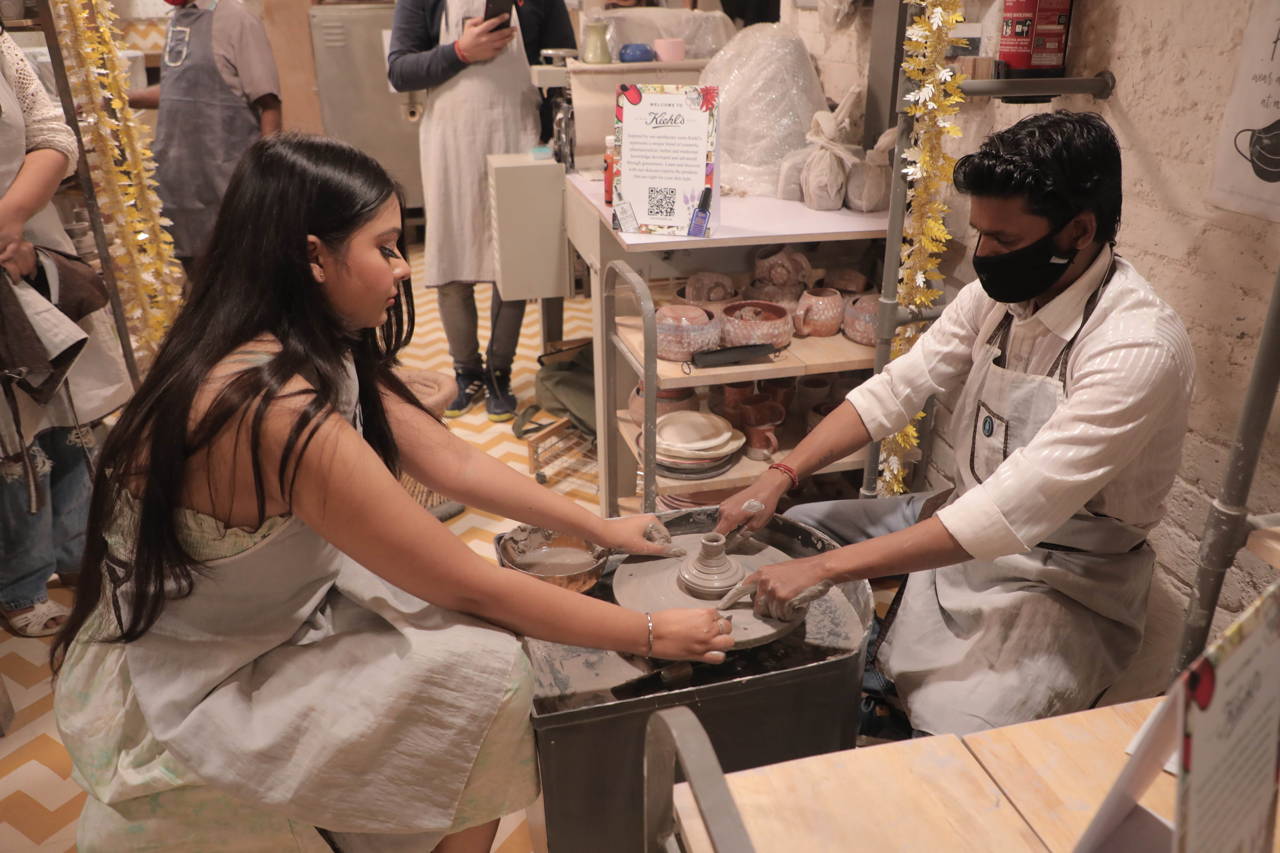 The guests were also treated to skin consultations by Kiehl's India's resident skincare experts with the Healthy Skin Assessment Tool. This is a one of a kind device that assesses the skin based on the two most important attributes of healthy skin – the strength of the skin barrier and the hydration of the skin epidermis. The skincare experts then provided consultation to the guests and educated them on the correct skincare regimen they should follow to conquer all their healthy skin goals. The guests had the chance to try out products as per Kiehl's India's 'Try Before You Buy' policy and were able to purchase products for themselves too!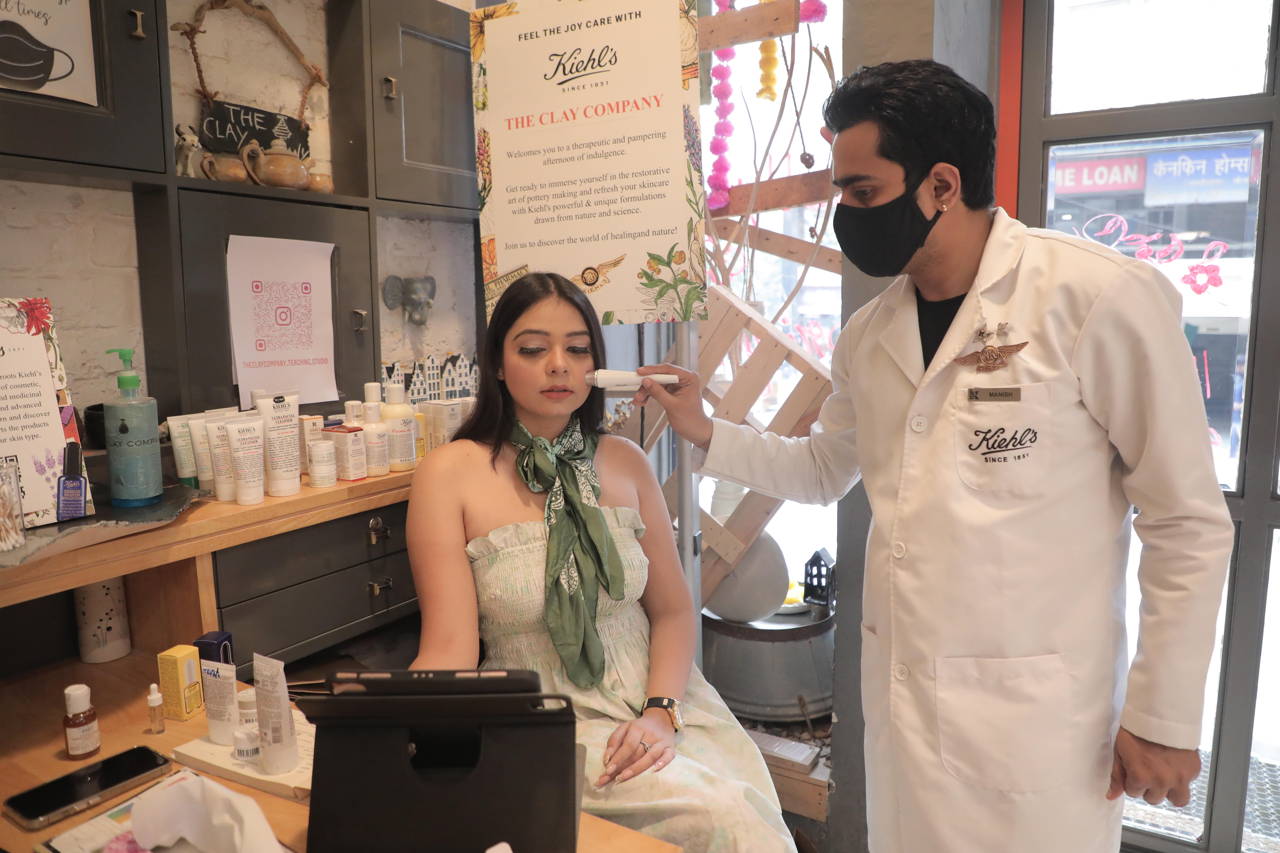 Along with a wide variety of Kiehl's India's best sellers and newly launched products, the event also had Kiehl's India's Crème de Corps, a rich, non-greasy, hydrating moisturizer. After their pottery sessions, guests were able to hydrate and nourish their skins with Crème de Corps and restore its moisture. The Crème de Corps formula is made to leave the skin feeling soft and supple for a long period of time without the need to reapply. The best part is that it comes in refillable packaging. Once you run out of the moisturizer, you can bring the container to any Kiehl's store near you and get it refilled. This effort is a part of Kiehl's India's Future Made Better initiative, wherein Kiehl's takes consistent steps towards becoming a green, sustainable brand. Through such efforts, Kiehl's aims to curb the global environmental crisis on plastic and propagate sustainable beauty and environmentally-conscious practices.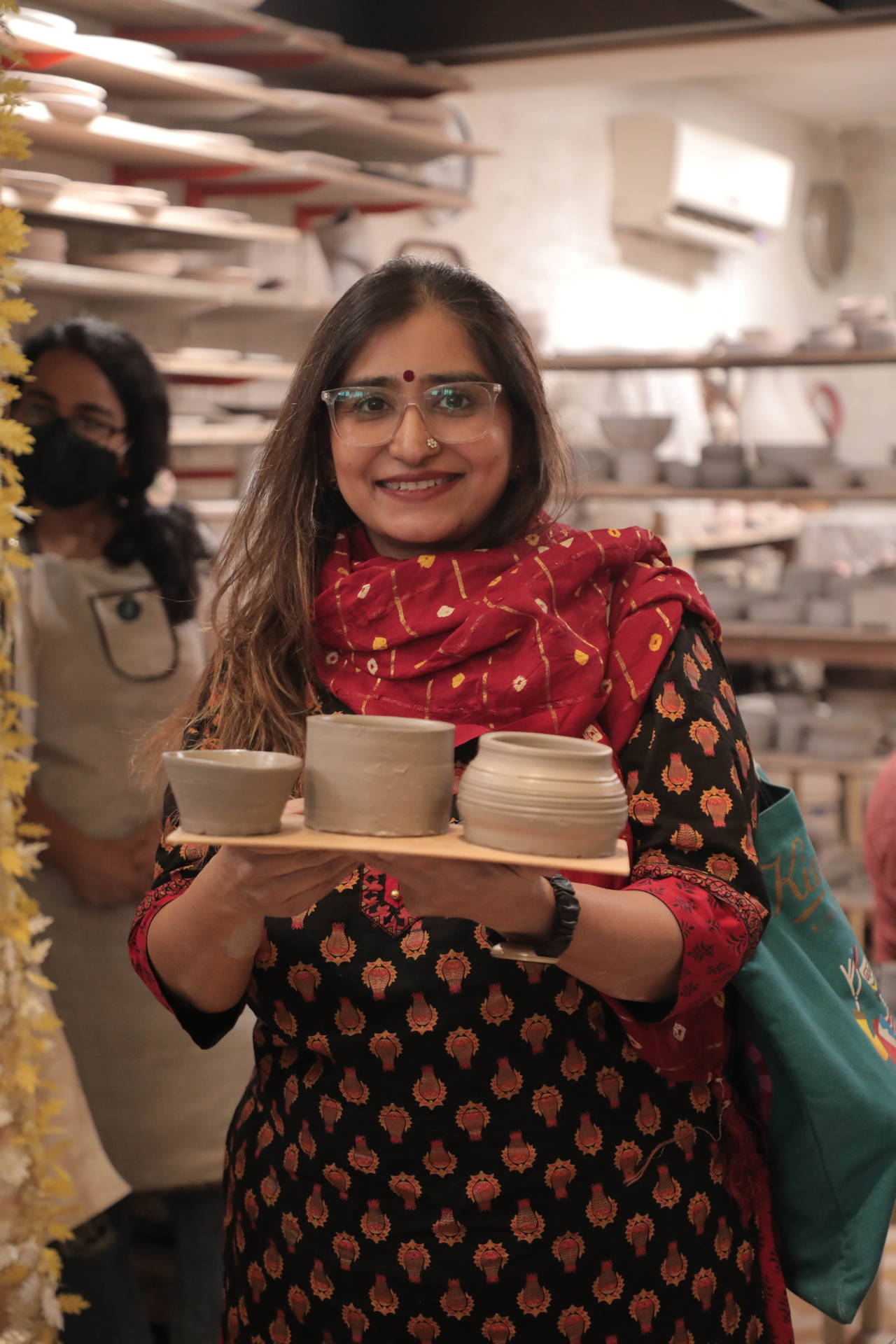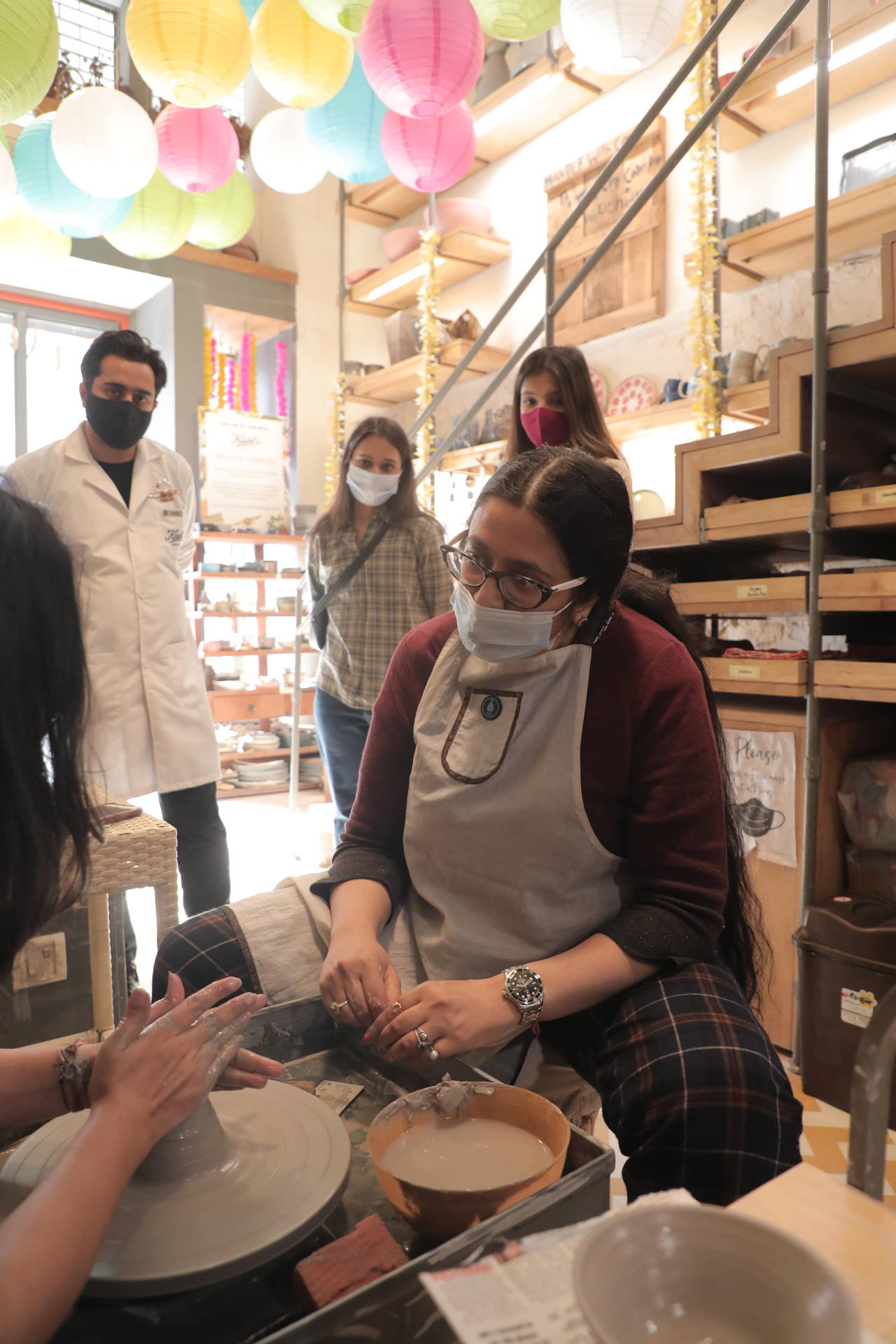 The craft of pottery making is in alignment with the Future Made Better initiative too. After each session, any creation can either be baked and solidified for daily use, or the clay can be reused and repurposed for another session of pottery. All in all, the event hosted by Kiehl's India had a therapeutic outlet for the mind, body and soul, while simultaneously progressing as an environmentally responsible player in the beauty industry. To celebrate the women of the world and beauty in all shades and forms is of the utmost importance, and Kiehl's India achieved all that and more at the event hosted at The Clay Company.
About Kiehl's
Kiehl's was founded as an old-world apothecary in New York's East Village neighborhood. Its unique, extensive background represents a blend of cosmetic, pharmaceutical, herbal, and medicinal knowledge developed and advanced through the generations. Kiehl's journey from humble beginnings in 1851 as an old apothecary in New York's East Village neighborhood to 250 stores around the world including 14 flagship stores in India is one which deserves attention and applause standing true to its commitment to provide unparalleled skincare, all Kiehl's stores promise unwavering customer service. Taking a cue from the success of Kiehl's stores across the world, it's no surprise that all Kiehl's customer representatives have the technical know-how to guide clients and leave no stone unturned to provide unmatchable service and expertise. The driving force of Kiehl's vision is the 'try before you buy' initiative. Allowing clients to try products before they purchase, this 92-year old initiative has won hearts and has led to loyal patronage over the years. Kiehl's India is providing safe home delivery options, contactless delivery to its customers. The stores are all sanitized and safe for shopping purposes. Kiehl's provides gifting options for friends and family and has a great range of corporate and individual gifting option for celebrating occasions. Kiehl's extends to its consumers the finest skincare apothecary and at the same time ensure that all safety guidelines are met as the brand launches its E-Boutique to refill one's skincare digitally through its newly launched E-Boutique.
Website Link: www.kiehls.in