You are here
8 Things To Consider Before Buying Kitchen Appliances Online
8 Things To Consider Before Buying Kitchen Appliances Online
It's great news if you're thinking about buying appliances online. Shopping for appliances online can be quite daunting, especially in light of the wide array of options available. So, here's a quick guide to help you take advantage of your options and get the best deals possible for you and your family before you take the plunge. We can all agree that buying new appliances is undoubtedly a major financial commitment.
To begin with, you'd want to choose something that will last for some time, before buying anything else. You would want to get the best deal possible, but you would also want to be certain that it is quality and safe. It is also important to consider the authenticity of any appliances you want to purchase. The proliferation of fake products on the internet, of course, makes it necessary to protect your family from fake appliances that might even put their safety at risk. In order to make your online appliance purchase as convenient as possible, here are a few tips.
What Are Your Needs?
It may be different from the one which is suitable for a family of two from one which is suitable for a family of eight. To determine their needs before making a purchase, buyers must decide what they need. Find out the capacity that will work best for your household online. The right way to approach appliances is to make them a worthwhile investment to facilitate a larger household in the future. Larger appliances will make for a better investment if you anticipate having a large household in the future.
Review The Reviews
It is a must for the consumers to read user reviews before buying the appliance and to pay attention to the bad ones. A shortcoming that could be important to you may be pointed out by someone. There are times, however, when online testimonials from customers aren't Getting a recommendation from someone in the field is essential. you don't know a friend who has an item you want and you see him at his place, try asking him to tell you his experience with it, what the pros and cons are.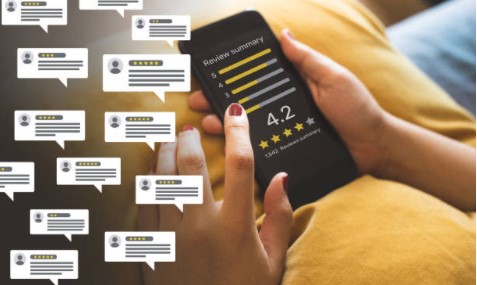 Set A Budget
In order to get excited about picking out items at the store, it is important to set an amount that you are comfortable spending on your household. By creating a budget, you can more easily narrow down your selections and make decisions based on more practical factors instead of impulsively buying things.
Consider The Materials And Quality Of The Product
One of the most important factors to consider when buying kitchen appliances is the quality of the product. Since a picture can be misleading, be sure to read all of the product details before you buy. Steel is a durable, modern material used for most kitchen appliances, the most popular being stainless steel. You should carefully review the product specifications and any other information included in the product's description. Take the time to think about the actual value you are going to receive from The most important aspect to keep in mind is whether you will be pleased with the kitchen appliance you plan to purchase. Never compromise quality or value for the sake of finding the best deal. You may want to ask yourself whether you would rather buy one high-quality appliance (like the best portable dishwashers, for example) that will last for decades or one that is less durable but will be something you have to purchase over and over again over time.
Take Measurements
A new house or simply an upgrade with new appliances requires you to be aware of the size of the appliances. A product that doesn't fit well in your house won't look impressive, so it's important to think about that before you buy it. When you buy online, the size of the product can generally be found in the product description if you check the size of the product before you buy it. Take measurements of the space where the appliance will sit and compare them to the size of the appliance. A house that is well-maintained and that retains its aesthetic value shows a lot of appliances - and this can be achieved only if the appliances are of the right size for the space available.
Don't Ignore the Doors
When measuring appliances, be sure to take into consideration how the doors swing. Including the doors to the appliance itself if it is a fridge, washer, dryer, or oven. In addition to the external doors, it covers the internal ones as well. It should be noted that the pantry door may conflict with the fridge door. Also, the washer door may There is a huge variety of door styles available for large appliances and some can even be changed to swing open from either direction. Taking note of these details will help you avoid unneeded irritations in the future.
Make Sure It's Authentic
Every homemaker's heart skips a beat when she sees the exciting and great deals that are available online. What a variety of options you have at your fingertips! What are your concerns about those appliances? Do you think they are genuine? If you're thinking about buying appliances online, we suggest you make sure what you're buying is a genuine product that comes with a good and long warranty.

Compare The Prices In Several Shops
When purchasing a home, we recommend you shop around a bit since doing so can save you several thousand dollars in the long run. The purpose of price comparison websites like Idealo is to help you locate the best deals at a glance by comparing prices online in a wide variety of stores. Home appliances can often be found at the lowest prices when they are purchased through smaller online shops rather than the big stores.